(January 20 – February 18, '20)
It's time to change things up at home!  You'll be laying some important groundwork this month and putting your base of operations in solid condition; creature comforts, domestic affairs & family matters take top priority now.  You may want to remodel, decorate, buy furniture, lay tile or carpet, landscape, buy property or consider making a move, particularly on 1/20, 24 (New Moon) & 25.  Don't neglect your public & professional activities, however, around 2/8 (Full Moon); stand up and be counted!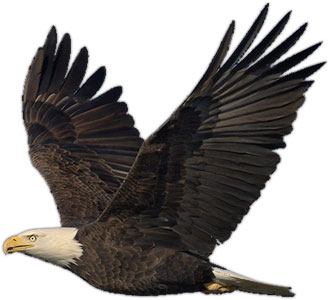 You've been absorbed by some new projects or creative efforts since 1/13, and could be especially imaginative & innovative on 1/23, 2/1, 3, 5 & 8.  Once Mercury turns retrograde in PISCES (2/16—3/9), you'll want to review & re-evaluate the direction you're heading; make sure the small details are handled before jumping into anything major. From 2/7 on, things at work should go more smoothly; it would be a good time to add new personnel or procedure (except on 2/13).  It could also be a good time to initiate a new exercise regimen, clear up a nagging health issue or adopt a pet.
With Mars—your planet—in SAGITTARIUS since 1/3, you've likely been in an upbeat, expansive mode (and perhaps more extravagant than usual).  Explore new sources of income or investment opportunities, but hold off on 1/26-28, as issues involving financing may be unclear or even deceiving.  Once Mars moves on to CAPRICORN on 2/16, you'll be toning it down a bit and taking yourself more seriously.  Joint finances, business partnerships, taxes, insurance or legal matters, along with classes, communications, networking activities, relatives, neighbors & short trips, will be keeping you very busy during this upcoming 6-week cycle.
LONG-TERM FORECAST:  You're experiencing a mental metamorphosis these days!  A significant transformation will be taking place in ways you think, communicate and perceive the world while Pluto is in CAPRICORN (2008–2024).  Realizing that the world around you is changing rapidly, you will find yourself questioning conventional wisdom and challenging previously-held perspectives.  There are new rules for playing the game of life these days – and as usual, you'll want to get on top of things.  Limiting beliefs, opinions & outlooks that no longer serve your personal growth are in a process of being purged during this 16-year cycle.  A wide variety of interests may grab your attention, particularly those that have practical application and can help to improve your financial situation.  Classes, networking activities, the Internet, local media, short trips and contacts with relatives & neighbors could become major sources of mental stimulation.
On 2/3/12, Neptune settled in to its own sign, PISCES, where it will stay for the upcoming 14 years. Your creativity will be reawakening during these upcoming years, expressing itself in inspired, imaginative & inventive ways.  A desire to start up a new hobby, project or business venture could fire up your fantasies; your love life could bring you the fulfillment of your wildest dreams.   Allow your inner child to come out to play – fun and pleasure await you!  Children may take on increased importance, showing you the way to renewal and joy!
Now that Uranus has begun its 7-year cycle in your opposite sign, TAURUS (May '18 to September '25), you will begin to free up from outgrown patterns of relating to others.  It is the time to release any partnerships that are inhibiting your personal growth, and open your life to one-on-one relationships based on equality & mutual support.  You can expect some unusual, enlightened and progressive individuals to be entering your life!  If your relationship is a healthy, constructive and supportive one, you'll be evolving to a higher level of togetherness.  If you haven't been getting what you need, then this will be the time to open up the communication channels and confront the issues – or make a clean break and move on.  If you're currently single, open yourself to the possibility of an equable & comfortable match—much personal growth can occur through the right alignment!
You will become more mentally-disciplined, realistic & purposeful while Saturn transits CAPRICORN (12/20/17−12/16/20).   During this 3-year cycle, it's the ideal time to apply yourself to some serious studies, writing, teaching or networking activities.  Avoid getting caught up in negative thinking and, instead, take responsibility for your thoughts and communications, as they will have more impact than usual.  With patience and committed efforts, you'll be able to accomplish whatever you put your mind to!
With Jupiter now in CAPRICORN since 12/2/19, this is a year for you to crawl out of your shell and get back into circulation — variety is the spice of life!  It's an ideal year ahead for studying, writing, teaching, networking and taking some trips.  Your mind is fertile, sharp & inquisitive, so challenge yourself to develop some new mental pursuits and stretch your fine intellect! You may find it helpful to review what was going on in your life when this same cycle was in effect 12 years ago (12/12/07 – 1/5/09).
©2020  Diane Elizabeth Clarke