Cheers!  Kick up your heels and let the good times roll!  With the Sun now in SAGITTARIUS, the holiday season is
officially underway.  How appropriate it is to be celebrating Thanksgiving just as this solar month begins — now's the time to eat, drink and be merry!  With a spirit of hope, optimism and generosity in the air, it's the month for counting your blessings, giving thanks for all that's good in your life — and sharing your abundance.  Let the gratitude flow. . . . .
Following the storms & skirmishes of the past SCORPIO month, we are definitely ready for an attitude adjustment!  This month ahead is the time for connecting, communicating and celebrating with friends
& family — 'tis the season to be jolly!  A mutable fire sign, SAGITTARIUS is associated with truth, inspiration, faith, wisdom and knowledge.  Educational, religious, spiritual and philanthropic ideals will be illuminated during this solar month (along with the sparkling holiday lights & decorations).  Speak from your heart, practice what you preach and utilize the power of positive thinking to your advantage!
Hopeful thoughts and prayers for peace will encircle the earth, as this sign is aligned with global consciousness, international affairs and foreign cultures.  Since travel & adventure are SAGITTARIAN concepts, you may feel fired up to extend your horizons, explore new viewpoints and hop off to some faraway places ‒ stretch your legs and expand your mind.  The world is your playground!
Jovial SAGITTARIUS (ruled by Jupiter, the largest planet in our solar system) is infamous for excess and extravagance – no wonder we tend to overindulge during this month!  Since Jupiter is currently in the fixed earth sign, TAURUS, you may want to hunker down at home this year instead of running off to exotic locales.  It's an ideal time to create more comfort & security in your domestic scene, spend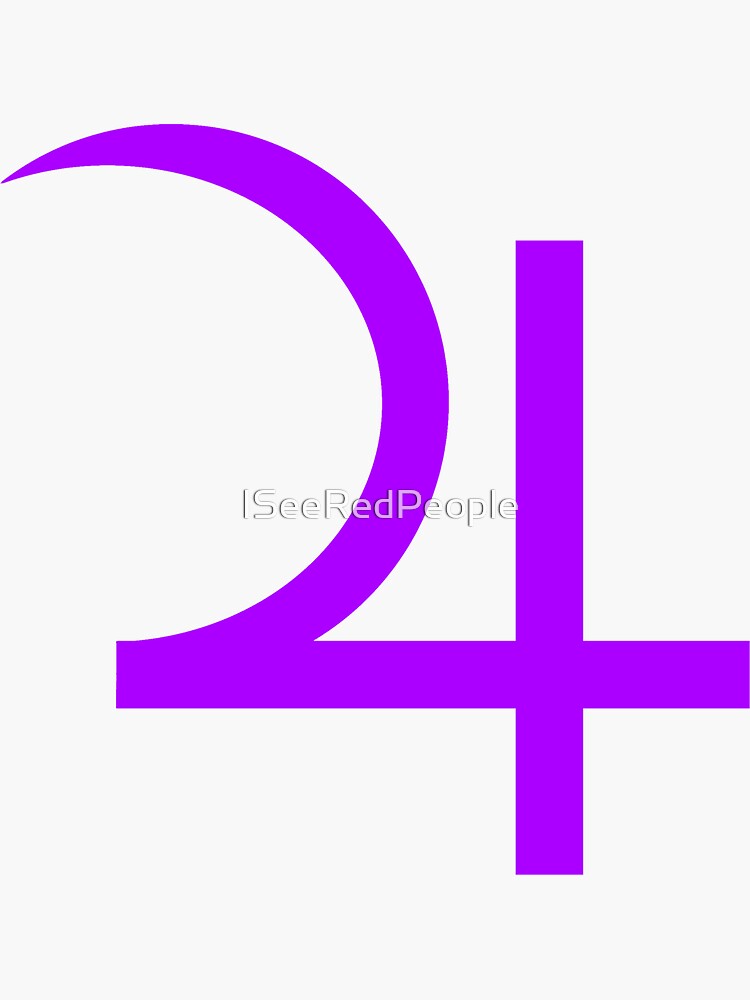 quality time with family & loved ones, and make deeper connections with your community,  Make it a point to get outdoors and enjoy nature in its fall glory.
This solar month gets off to an exuberant start on November 22 as the Sun links up with Mercury in fiery SAGITTARIUS, followed by Mars on November 24.  After 6 weeks in SCORPIO, Mars starts up its new cycle in SAGITTARIUS (where it will remain for the rest of this year).  It will be SAGITTARIUS on steroids!  A jovial, boisterous & adventurous spirit is in the air, along with a tendency to recklessness, extravagance and gluttony.
However, the impulse to go overboard will be held in check with
both the frustrating Sun-Saturn square (on Thanksgiving Day) and the Mars-Saturn square (on the 25th).  Be patient & compassionate with others, who may be facing their own obstacles & challenges at this time.  With so many people on the road, you'll want to be prepared for traffic delays.  Rein yourself in from rushing around, promising more than you can deliver or biting off more than you can chew.
The unpredictable Mercury-Uranus inconjunct (on the 24th) is a reminder to be extra careful while driving and considerate in your communications.  Respect others' perspectives and keep any judgments or negative opinions to yourself.  Don't be a turkey and engage in confrontational conversations about politics & religion if you want to have a peaceful, happy holiday!
The rest of this holiday weekend might be a rat race when it comes to shopping, shows & restaurants, as the erratic Venus-Uranus inconjunct (26th) suggests unexpected changes and adjustments to social plans.  The most hectic day of the year — the FULL MOON in
SAGITTARIUS & GEMINI — falls on the following Monday, November 27 at 1:16 am.  No rest for the weary!  There will lots to talk about amidst a whirlwind of activity on this day (which also happens to be Cyber Monday).  Avoid getting overloaded, overextended or over-stressed, and be prepared for possible transportation complications or communication snafus.  You'll want to take some deep breaths, maintain your sense of humor and stay conscious, especially with the spacey Mercury-Neptune square falling on the same day.
By the middle of this week, you might be a bit burned out from juggling too many social interactions or cultural events.  By the final 2 days of November, you may feel drained (Venus-South Lunar Node conjunction), overwhelmed (Sun-Jupiter inconjunct) and tired (Venus-Neptune inconjunct).  Cut yourself some slack!
December starts off with an important planetary shift — Mercury finishes up in jolly SAGITTARIUS and moves on to  serious CAPRICORN.  You'll be looking at things from a more practical & productive perspective for the remainder of this solar month.  Joint finances, official communications, contracts, insurance, legal or tax concerns may require some focused attention; you'll want to set aside time to take care of business amidst all the holiday activities.  It's possible that you'll be feeling more frugal and careful with purchases; try to keep a grip on your credit card usage.  The grounded Mercury-Saturn sextile on December 2 will remind us all to be responsible, realistic and reasonable.
Venus — in its final degree of gentle LIBRA — makes a turbulent square to Pluto on the 3rd.  This is not the day to push, prod or force things to happen, especially in relationships; you may experience a backlash instead.  So just back off, mellow out and don't let impatience carry you away (especially with the reckless Mars-Jupiter inconjunct on the same day).  Be especially conscious & patient on the road and when relating to others at this time.
Once Venus moves on to SCORPIO on December 4, social interactions can become more intense, emotional or goal-oriented.  Much more can be accomplished by aligning your energies with others than by getting caught up in unhealthy competitiveness or power trips.  A friendly game of cards or RummyKub could be a fun outlet for channeling this energy, especially with the steadying influence of the Venus-Saturn trine on the 5th.
Mystical Neptune (in PISCES, its own sign) turns direct—after a 5-month retrograde cycle—on December 6.  While things may be a bit fuzzy or confused for a day or two, you will soon experience a healing  effect and a more charitable outlook towards yourself and others.  A positive, generous spirit will be stimulated with the uplifting Mercury-Jupiter trine on the 7th; expect some lively conversations & intellectual stimulation.  Be aware of an inclination to take on too many social obligations as the over-exuberant Venus-Jupiter opposition peaks on the 9th.
The harmonious Mercury-Venus sextile on December 11 could inspire some loving interactions; join up with those who share your interests & ideals.  However, some erratic energies could ramp up with the unpredictable Sun-Uranus opposition on the same day.  Stay alert, be careful with electricity & mechanical objects and avoid confrontations & dicey situations.  Power outages, lightning storms or computer glitches could also occur — forewarned is forearmed!
The NEW MOON in SAGITTARIUS, which gallops in on Tuesday, December 12 at 3:32 pm PST, adds another level of zest to this holiday season.  It will seem that everybody is blowing & going from this point on.  Many of you will be traveling far & wide to be with loved ones—or making future travel plans.  Holiday parties, theater & musical events will be in full swing!  Take advantage of marketing & networking activities, join a gym, sign up for winter classes, catch up on your reading or initiate a writing project.  Call your friends and say hello!
However, Mercury turns retrograde in CAPRICORN on the evening of December 12, putting a bit of a damper on the forward
movement of this New Moon.  This represents a time for review, re-evaluation and retracing previous steps.   On a personal level, you may want to revisit insurance, mortgage, tax and contractual matters.  This cycle can play havoc with anything involving communication, distribution and transportation (so hold off buying a car, computer or electronic equipment during this 3-week period).  Hold on to receipts in case you need to make returns, look for good values and recycle what you no longer need or want.  Double check travel plans, reservations, appointments and addresses to minimize the potential for confusion & misunderstanding.
The absent-minded Sun-Neptune square culminates on Saturday, December 16 — right in the middle of the busiest pre-Christmas weekend.  Do your best to hold it all together and muddle through any chaos or confusion that may arise.  Stay away from unhealthy people and boost your immune system.  A good movie, massage or music event may provide a healthy escape for you, along with a good night's sleep.  Your pet may need some extra attention now.
The second Mercury-Jupiter trine of this month (due to Mercury's retrograde) falls on December 18.  You may be able to find some great deals online, especially those that can enhance your home and creature comforts.  This presents another good opportunity to finish your holiday shopping and send out those Christmas cards.
Expect the unexpected as the off-beat Venus-Uranus opposition upsets the status quo on December 20.  You may experience some unusual encounters, unplanned visitors or a disruption of plans.  Roll with it and be open to alternative approaches.  The second Mercury-Saturn sextile of the month (due to its recent retrograde) arrives on December 21, along with the edgy Mars-Uranus inconjunct.  Be clear with your boundaries, and at the same time,  be willing to change things up for the better!  Implement new technologies on the domestic scene that can help you to become more efficient and productive.  Some adjustments may be required.
Fall is coming to an end as we prepare for the Winter Solstice (on the evening of December 21), so make good use of this expansive SAGITTARIUS month — think big, aim your sights high and shoot for the stars!  From my home to yours, here's wishing you and your loved ones a joyful & meaningful holiday season ahead!
PS  HAPPY BIRTHDAY & SOLAR RETURN to my knowledgeable & uplifting SAGITTARIAN friends!
©2023  Diane Elizabeth Clarke
.