HAPPY NEW YEAR!  And what an auspicious way to start off 2018 — with a SUPERMOON (a Full Moon which coincides with the Moon's closest point to Earth in its monthly orbit).  This is a rare occurrence, where the Moon will appear larger than usual as it rises on the horizon.   Full Moons tend to charge things up, energetically and emotionally — and this one may be more intense than usual.  Here in Las Vegas, 330,000(!) visitors have arrived to help us usher in 2018.  And January 1st marks the day that recreational pot becomes legal in California.  This New Year is coming on like gangbusters!  Wonder what all this portends for the rest of the year?
With the Moon setting the stage for this New Year, it's evident that the emotional, instinctive & feminine dimension of ourselves — individually as well as collectively — is being called out.  Listen to your inner voice, ask for what you want and nurture yourself!  Since this Full Moon is in the signs CAPRICORN & CANCER, you may be faced right away with some financial realities, survival issues, parental responsibilities, governmental rules & regulations, taxes, insurance, debts or dietary concerns.   The challenge is to find a balance between meeting your personal needs while, at the same time, tending to your obligations and to the needs of others.
Once Uranus turns direct in ARIES on January 2 (after a 5-month retrograde), you'll be feeling electrically-charged and raring to go!  The highly-energized Mars/Jupiter conjunction in SCORPIO peaks on January 6 and could bring certain hot button issues to a full boil (such as international trade conflicts, nuclear war, politics, guns and sexual misconduct).  Don't let yourself get too carried away  or burned out — maintain self-control!  Be patient and commit the first few weeks of January (while the Sun's in CAPRICORN) to taking care of business, organizing, recycling and getting back on track.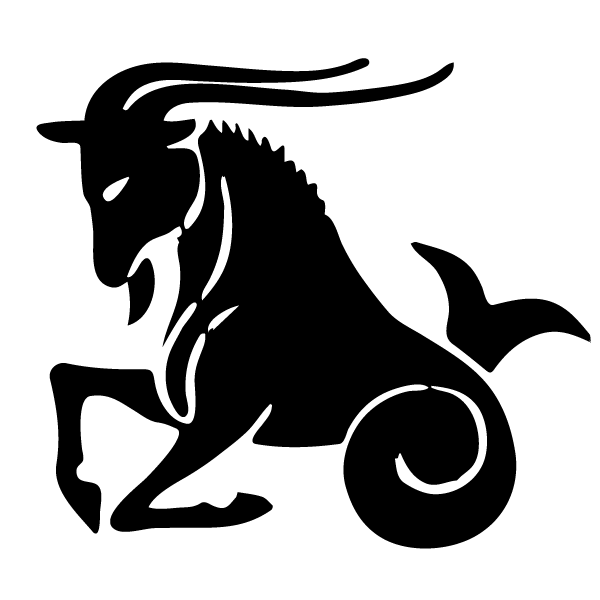 On January 10, Mercury completes its unusually long 2-month transit of SAGITTARIUS (due to its recent retrograde) and joins the Sun, Venus, Saturn and Pluto in CAPRICORN.  With half the planets in this earthy, practical sign, you'll want to take a sober, realistic approach to your life.  Pay attention to the bottom line!  Let's hope that Congress follows suit, completes its business and provides the necessary funds for disaster relief, DACA, health programs and governmental functioning.  Expect some major teeth-gnashing in the process. . .
Things begin to lighten up once Venus moves on to AQUARIUS on January 17, followed by the Sun on the 19th.  And after Mars enters adventurous SAGITTARIUS on the 26th, travel, educational and marketing projects will be charging forward.  And amazingly, January ends with the second SUPERMOON of the year (Full Moon & Lunar Eclipse in AQUARIUS & LEO on January 31) and Mercury's entrance into edgy AQUARIUS.  You can expect some disruptions, revelations, discoveries, inventions or strange sights in the sky ‒ the mood will be rebellious, revolutionary and unpredictable.  There will a lot of excitement in the air due to the upcoming Super Bowl on February 4 and the Winter Olympic Games in South Korea (between February 9—25). Some surprises or controversies could be in store for us!
It's out with the old, in with the new with the New Moon & Solar Eclipse in AQUARIUS, on February 15, which also brings in the Chinese New Year of the Dog.  Honesty, loyalty and the safety & security of loved ones is what's called for this year; we will likely experience the rise of social movements promoting the common good, along with protests regarding social injustices.  From a numerology perspective, 2018 is a "2" year (nurturing yourself, caring for others and dealing with the necessities of life), and on the higher octave, an "11" year (stimulating social connectivity, cooperation and culture).
Transition is the keyword this year!  Due to changes in several major planetary cycles, our priorities will be shifting from 2017's fire/air emphasis (think wildfires, hurricanes and political rhetoric) to an earth/water emphasis.  We are being required to get physically & emotionally grounded, take control over our lives, and be practical in the way we deal with the material plane.
With Jupiter in SCORPIO (fixed water) as this year begins, we are being challenged to own our power, pursue our personal & professional goals, and delve into the mysteries of life.  We will continue having controversial, but necessary, conversations about war, gun control, politics, espionage, territorial borders, water regulations, reproductive rights and sexuality.
The redefinition of the power dynamic between men & women will continue to be a dominant theme while Jupiter transits SCORPIO (through November 7); the #MeToo movement sparked a global conversation on sexual violence just as Jupiter entered SCORPIO in mid-October 2017.  Long overdue, the time has come for developing more equable, healthy and respectful behavioral patterns between the sexes — personally and in the workplace.  The three Jupiter/Pluto sextiles (January 15, April 14 and September 12) could stimulate major progress along these lines. Once the dust settles, we (and our relationships) will all be the better for it!
Following its 3-year transit of SAGITTARIUS, Saturn has just entered its own sign, CAPRICORN (cardinal earth), and will be joining Pluto in CAPRICORN for the upcoming 3 years. Government, bureaucracy, conservatism, corporations, laws, taxes, insurance, mortgages, loans, wills, legal matters, other people's money, death & taxes are all CAPRICORN concerns, along with authority, fatherhood, morality, customs, history, ancestry, responsibility, respect, reputation and status.  We can expect major restructuring in these matters, along with the financial markets and global currencies.  The recurrent themes will revolve around downsizing, reducing, recycling, minimizing and paring things back to the essentials.  We will be experiencing a major reality check ‒ personally, nationally and internationally.
Uranus will be finishing up its 7-year cycle in ARIES (cardinal fire) and makes its first entrance into TAURUS (fixed earth) on May 15.  This placement of Uranus could upset the apple cart!  We will begin to question the foundations, structures, support systems and comforts that we've taken for granted in the past.  There could be disruptions or adjustments in home, family and property matters; attitudes towards home ownership could shift. Innovations in architectural styles, building materials or living arrangements will be introduced; communities will come up with new wrinkles in dealing with land usage, public projects and homelessness.  Environmental and climate concerns will take on increased importance; feng shui concepts will enjoy a renaissance as we seek greater peace & harmony in our personal spaces.   Many will consider pulling up roots, moving their base of operations and seeking greener pastures, perhaps related to the weather, earth changes, taxes or lifestyle choices.
The continuing theme of Neptune in PISCES (mutable water) will hopefully bring more enlightened approaches to physical & mental health care, workplace safety, drug policy, the opioid crisis, medical/recreational marijuana, animal welfare, income inequality and racial & gender issues. With the inspiration from the two Jupiter/Neptune trines (on May 25 and August 19), we will have the opportunity to develop more care & compassion in the way we take care of each other, as well as those who are less fortunate than ourselves.
Election Day marks another day of shifting energies!  On November 6, Uranus retrogrades back into fiery ARIES (in with the new!), and the North Lunar Node (symbolizing prevailing social trends) moves on to CANCER.  Following its stay in personality-driven LEO since May '17, this new 18-month cycle in nurturing CANCER will place a premium on women's issues, self-sufficiency & survival, emotional well-being and financial security.  Food safety, nutrition and healthy eating will become important priorities.  Then, on November 8, Jupiter leaves SCORPIO and begins a new 13-month cycle in its own sign, SAGITTARIUS (mutable fire).  Truth, knowledge, higher education, international trade, immigration, travel, religion and sports will become the predominant topics of the day.
Mars is in its own sign, SCORPIO, as this year begins; utilize this powerful energy to clarify your priorities, set positive intentions and go for what you want!  Once Mars moves on to sporty SAGITTARIUS on January 26, it will be a time for learning, exploring and expanding your horizons — and tuning in to the international Olympic Games. Mars joins both Saturn & Pluto in serious CAPRICORN on March 17, requiring our conscientious attention to government business, joint finances, contracts, insurance & taxes.  A desire for change arises with Mars' entrance into edgy AQUARIUS on May 15 (squaring Uranus as it enters TAURUS at the same time − yikes!).  It turns retrograde (from June 26 to August 27) and re-enters CAPRICORN on August 12 (for reviewing some unfinished business).  On September 10, Mars returns to AQUARIUS, stirring up lots of controversy & confrontation as the midterm elections heat up.  We will be ready for a spiritual uplift once Mars shifts into sensitive PISCES on November 15.  Be caring & compassionate with yourself, as well as with others; tend to your physical, emotional and mental health for the rest of the year.  Mars will enter trailblazing ARIES on New Year's Eve – initiating 2019 with a bang!
On October 5, Venus begins its retrograde cycle (which occurs every 19 months and lasts for 6 weeks) in SCORPIO, returning to its own sign, LIBRA, on October 31 (Happy Halloween!).  This represents a time for re-evaluating your social alliances, group involvements and collaborative efforts.  Reconnect with friends & lovers, re-examine your tastes and pleasures, and make an effort to put your life back into balance, peace & harmony.  Venus turns direct on November 16.
It's always wise to be aware of this year's Mercury retrograde cycles, which occur March 22‒April 15, July 25‒August 18, and November 16‒December 6.  These are the times for reviewing, editing & repairing — but not for start-ups, new projects, buying cars, computers or electronics.  Instead, utilize these cycles to re-evaluate your priorities, file, fix things and catch up with yourself!
So…if you are willing to put in the effort & self-discipline, this could be a particularly constructive, productive year for you.  Turn your dreams into realities and have a stellar 2018!!
© 2018 Diane Elizabeth Clarke