CELEBRATE the SOLSTICE!  The Sun is now in the sign CANCER, and Summer has officially begun in the northern hemisphere. On June 21—the longest day of the year—the Sun appears to turn
southward, signifying a time for us, too, to change directions.  "As above, so below!"  Now's the time to collect any scattered energies from the previous GEMINI month, shift gears and refocus on finances, fuel, food & feelings during the month ahead.  Make time for self-care, refill your cup and nurture yourself on all levels — you deserve it!
The survival instinct is alive & well right now − put your personal finances in order, uplift your prosperity consciousness and strive for self-sufficiency.  Are you getting your needs met?  Is your lifestyle sustainable?  Balance your bank account, stock up the cupboards and accumulate the basic necessities of life.  Face up to your fears and insecurities and try not to be crabby, touchy or defensive.  Pay close attention to your gut-level reactions and follow your feelings.  Let your instincts be your guide!
Ruled by the Moon
, CANCER is symbolizes the feminine principle and is associated with emotions, instincts, values, inner resources, survival/security needs, personal finances, food and nutrition.  It is associated with motherhood, nurturing, the ocean's tides and the rhythms of the body.  The mood (public & personal) shifts as the Moon changes every few days from one lunar position to another, taking on the coloration of whatever sign it is in.  It transits through all 12 zodiacal signs every month, staying for 2 to 2½ days in each sign.  That's why this sign is known for being changeable and moody!
The Moon is in LEO—and the mentally-stimulating Mercury-Mars sextile will add a spicy note—as this solar month gets off to a dramatic start on June 21.  Do something fun to welcome in the new season & solstice! You may be feeling tired, enervated or spacey over the upcoming weekend as the dreamy Mercury-Neptune square surfaces on Sunday, the 25th.  You may just want to sleep in, get a good rest and keep plans to a minimum.  Fast on its heels, the edgy Mars-Uranus square and the stressful Mercury-Pluto inconjunct, both arise on Monday, June 26.  Take it easy (especially on the road), don't force things and be careful with mechanical objects, electricity & computers.   The cosmic weather will be wilder & crazier than usual!
Mercury leaves GEMINI and joins the Sun in CANCER on the evening of June 26.  From here on, self-nurturing, nutrition & dietary matters will now take on a stronger significance, as CANCER is associated with the stomach, digestive system and breasts.  Re-evaluate your dietary habits and provide your body with the nourishment it requires (and drink plenty of water).  You will be in the mood to dine at your favorite restaurants or brush up on your culinary skills.  Picnics, barbecues & gourmet meals will be on the menu!
A solid, stabilizing influence accompanies the grounded Sun-Saturn trine on June 28, followed by the steady Mercury-Saturn trine the next day..  This is the right time for taking a practical, realistic & disciplined approach to things, as well as putting long-term plans into motion.  You could get good advice from your father, an older individual or a Capricorn.
Along with this substantial Saturn energy, the clear-thinking Sun-Mercury conjunction on June 30 will be a helpful counter-balance as Neptune turns retrograde in PISCES at the same time.  This particular transition can signify a chaotic, confusing or absentminded few days (especially with work, health or pets), so stay as focused as possible! This 5-1/2 month retrograde represents a time to deal with any unresolved health matters, get back to the gym and  make sure you're getting enough sleep.  Pay special attention to your dreams.  Re-energize your spiritual practice, renew your connection to spirit and listen more closely to your inner voice.  This may also be a good time to re-evaluate your volunteer commitments & activities.
July begins with an adventurous spirit as both the Sun & Mercury form an exuberant sextile to Jupiter in TAURUS on Saturday, July 1. You'll feel a positive uplift to the beginning of the July 4th holiday celebrations, whether you hit the road or enjoy home & family activities.  It will be a good time to catch up with your reading, get in touch with your grapevine or make future travel plans.  Allow for spontaneity, surprises or unexpected guests due to the unpredictable Venus-Uranus square on July 2.  You'll never guess who could be in town this weekend. . .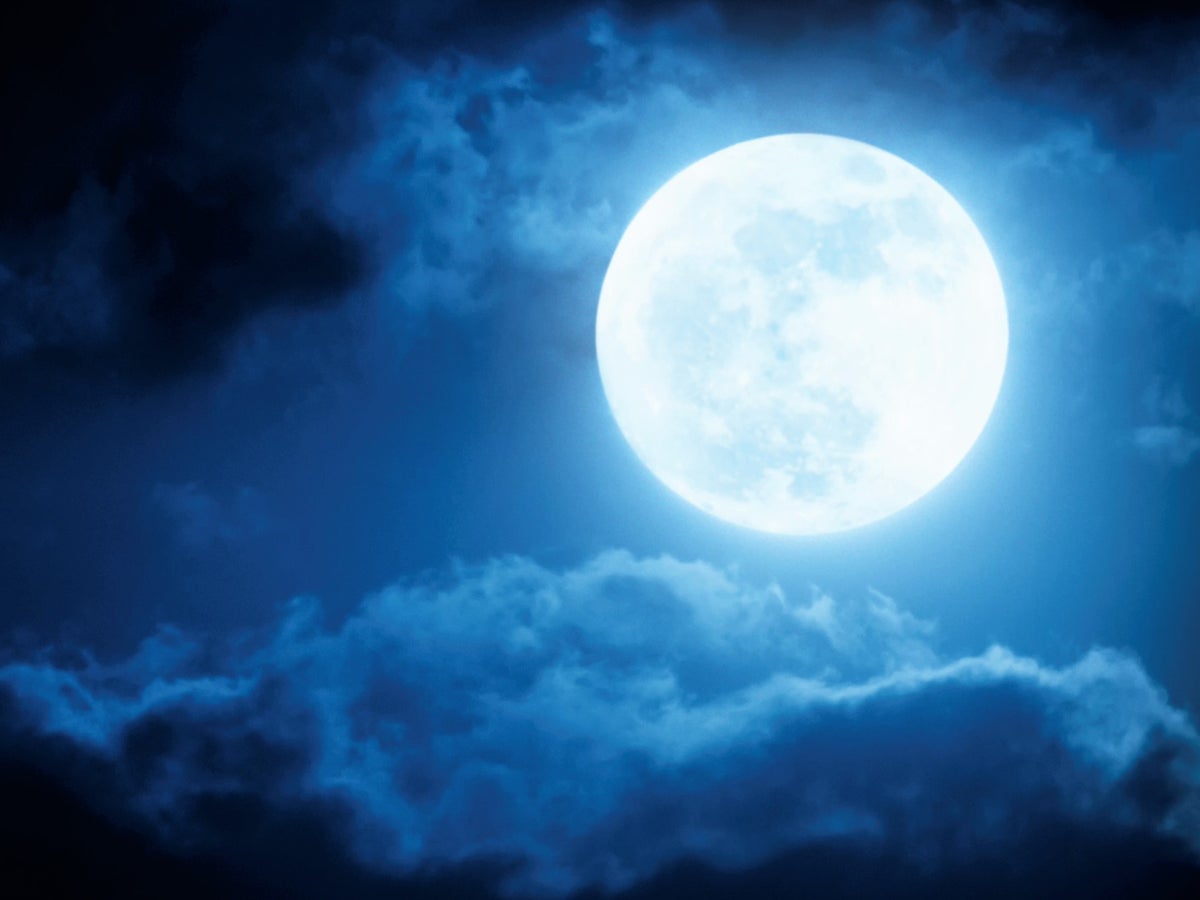 Intense emotional responses could be stirred up with the Full (Super)Moon in CANCER & CAPRICORN on July 3 at 4:39 am PDT — the Monday before the holiday.  Hopefully, you'll have the day off!  The challenge of this particular Full Moon is to meet your own needs, and at the same time, honor your agreements and responsibilities to others.  It's possible that issues around joint finances, business partnerships, shared finances & possessions, parenting, co-dependencies, taxes, insurance, debts or legal matters could surface.  Think twice before making emotional demands, impulsive purchases or dietary transgressions.
How synchronistic is it that the Moon will be in AQUARIUS (the sign of freedom & revolution) on the 4th?  Wishing you a happy & liberated Independence Day!  It may take take you until July 6 to get your
head back to business, as the unfocused Mars-Neptune inconjunct could keep you off-track for a few days.  Fortunately, the electric Mercury-Uranus sextile that evening  will bring inspiration and brilliant ideas your way and help you to re-focus your thoughts.  While you're likely to experience some stressful energy with the tumultuous Mars-Pluto inconjunct on July 9, by later that afternoon, the compassionate Mercury-Neptune trine will provide a healing feeling.  You may want to head to the beach, take in a concert, watch a good movie  or set aside some time for introspection & meditation.
July 10 will be a day of transition, as both Mars & Mercury will be changing signs, in the midst of some serious upheaval associated with the intense Mercury-Pluto opposition (do your best to avoid confrontations or pushy people as the energies shift).  Mars finishes up its 2-month transit in LEO and begins a new cycle in industrious VIRGO.  You will find yourself redirecting your energy into cleaning, sorting, filing and finishing up old projects over the next 7 weeks.  There will be a strong urge to plan, prepare and put your life in order.   
Also on the 10th, Mercury leaves introverted CANCER and joins Venus in extroverted LEO.  Don't let your ego get in the way when the nit-picky Mercury-Lunar Node square shows up on the 11th, or allow the judgmental Mercury-Saturn inconjunct to slow you down on the 14th.  The enlightening Sun-Uranus sextile, later on the 14th, can help clear things up and bring ingenious solutions along with it.  You'll now be feeling more free to express yourself, enjoy life and let your light shine.  The social scene will begin to get more lively — you'll likely be inspired to come out of your shell and joyfully interact with your friends.  It's time to entertain and be entertained!
Confusion, misunderstandings or paranoid feelings may muddle up personal or work relationships as the unconscious Venus-Neptune inconjunct bubbles up on July 15.  Ignore rumors, get second opinions and laugh off any weirdness — this, too, will pass.  The bombastic Mercury-Jupiter square, on the 17th, could stir up lots of unjustified opinions and exaggerated information.  Hold your tongue and don't make mountains out of molehills.
The New Moon in CANCER arrives late in this solar month—on July 17 at 11:32 am PDT.   Make it a point to absorb, digest, receive, collect, stash, remember, protect, defend and cherish those people and values that you care about the most.  Since CANCER is a cardinal water sign, you may be motivated to head to the beach, river, lake, pool or hot springs, and cool off with water sports: swimming, snorkeling, fishing, sailing, canoeing, kayaking or rafting.
Also on July 17, the North Lunar Node finishes its 18-month cycle in comfort-oriented TAURUS and leaps forward into enterprising ARIES.  Symbolizing the prevailing societal trends, this new cycle can inspire you to develop your creativity and initiate hobbies, projects, business ventures or romantic adventures.  Over the upcoming year-and-a-half, you'll be more inclined to taking risks, having fun and letting your inner child out to play.  Get ready for some action!
The healing Sun-Neptune trine on July 20 could uplift your spirits & sensitivities and bring about deeper compassion for yourself, as well as for others.  It will be helpful to stay attuned to a higher vision as the week ahead unfolds — it's going to be a challenging one!  As the frustrating Mars-Saturn opposition comes to a head on the same day, it will be necessary to slow down, look where you're going —and stay out of harm's way.  Relationships with partners or co-workers could be more difficult and confrontational than usual, especially considering that the demanding Sun-Pluto opposition peaks the next day (July 21).  Emotional or financial concerns could erupt and bring up a lot of stress & turbulence.  Instead of forcing any issues or pushing too hard, BE the change you want to see happen.  Take it easy.
Also on July 21, the Sun-Lunar Node square (aka Moon Wobble) culminates, representing the midpoint of a 2-week period of instability in the world.  While you may feel an urgency to take life-changing action at this point, it is highly inadvisable.  Rash, impulsive decisions made at this time can create lots of problems down the road.  And with Venus turning retrograde, the Sun entering LEO — AND the intense Pluto-Lunar Node square — all happening on July 22, we seem to be rushing headlong into a week of major turmoil and high drama.  So, cool your jets, focus on your inner & outer security needs and take good care of yourself & your loved ones.  Stay hydrated and nurture yourself in any way you can!
PS  HAPPY BIRTHDAY to my nurturing & caring CANCER friends!
©2023  Diane Elizabeth Clarke