Ready to experience more joy & playfulness in your life?  With the Sun now in its own sign, LEO, you can expect a lively, solar-powered month ahead.  You can also expect lots of drama, intensity and radical rearrangements in the world!  Crawl out of your shell, express yourself and allow your unique individuality to come forth.  You may be inspired to organize social activities, ham it up, entertain and be entertained.  RISE AND SHINE!
The Sun is the source of all life and light on this planet; allow this revitalizing force to flow through you — get outdoors, recharge your batteries, and soak up some rays. . .carefully.  Since LEO is a fire sign, you'll want to take precautions against sunburns, overheating and physical burnout (and make sure that those candles and campfires are under control, too — this is wildfire season).
The sign LEO—the eternal flame—is associated with the life-force, illumination, ego and identity, along with sovereignty, royalty and celebrity. Generosity, cheerfulness, confidence and charisma characterize this sign.   On a physical level, LEO is connected with the heart, spinal cord and eyes.  Tap into the vitality & warmth of this energy and feel alive!  Put a spotlight on your self-image, appearance and lifestyle — and change things up for the better! 
Wherever LEO falls in your personal horoscope indicates the area in which you naturally shine, and where you can experience the most pride & joy.  Each year during this particular solar month, this dimension of your life will be emphasized and energized!  For ARIES: creativity; TAURUS: home & family; GEMINI: intellect; CANCER: self-care & nurturing; LEO: self-expression; VIRGO: work & service; LIBRA: friendships; SCORPIO: leadership & career; SAGITTARIUS: knowledge; CAPRICORN: business acumen; AQUARIUS: teamwork and PISCES: compassion & forgiveness.
With Mercury also in regal LEO as this solar month begins, spirits are high, the energy is up and the life force is vibrant & colorful.  Get in touch with your inner joy and uplift your spirits with the optimistic Mercury/Jupiter trine on July 23.  Sweet social activities tend to revolve around food, family & intimate gatherings these days, with Venus currently in nurturing CANCER.  However, you may feel a need to rein in some excesses—whether it be food, finances or people interactions—as the Venus-Jupiter square approaches on July 24.  Watch your tongue as the abrasive Mercury-Mars square peaks on July 26; think before you say something that you'll regret later.
A new day dawns with the New Moon in LEO on July 28 at 10:55 am PDT.  Trust in the universe and live life fully & confidently—strive for authentic self-expression!  As Robert Louis Stevenson so aptly put it, "To be what we are, and to become what we are capable of becoming, is the only end in life."  Since Jupiter (in ARIES) begins its 4-month retrograde on this very day, you're also being called upon to re-evaluate your place in this world, your belief systems, your faith and your inner wisdom & knowledge.  Does the inner reflect the outer?
Just as the Sun is the central pulse of our solar system, you, too, are the heartbeat of your personal universe and the source of your own experience.  And, whatever (and whoever) is revolving around you can provide an accurate reflection of the energy that you're putting out there.  What do those in your close orbit tell you about yourself?  Are you comfortable with the "I am" that you are projecting, or are there some aspects of your personal identity, self-image or appearance that require reorganization?  Are you happy with the lifestyle you're living?
Remind yourself that you are both the co-creator and the star of your own drama – and that you have the capacity to rewrite both the script and the characters in it.  As Shakespeare said, "All the world's a stage, and all the men and women merely players".  So…play your role to the max, and allow that divine spark within you to radiate outward!
Also joining the New Moon on July 28, the Mercury squares to both Uranus and the Lunar Nodes in TAURUS will stir up surprises, changes & uncertainty—most likely on the domestic scene—and will set the tone for the month ahead.  On a personal level, look at your life from a different perspective, turn the corner and take any necessary corrective actions.  The Mercury-Saturn opposition on July 30 will add a sobering, stabilizing note, requiring a patient & practical approach to life's challenges.  It's time to take care of business.
Peaking on July 31, the wildly-unpredictable Uranus-North Node conjunction in TAURUS could intensify the current craziness and rebelliousness—and at the same time—bring about much clarity & enlightenment.  This can impact us in home, family, property & community affairs, as well as the planet itself.  It's interesting that the last time this aspect was in effect (March 31, 2007), 2.2 million people took part in the first Earth Hour—a worldwide movement, now held annually, encouraging individuals, communities & businesses to turn off non-essential electric lights from 8–9 pm on the last Saturday of March, as a symbol of commitment to the planet. Uranus is associated with electricity, so here's hoping the current heatwave doesn't blow the circuits!
Accompanying this cosmic aspect will be a spectacular meteor shower (the Delta Aquarids) and the start of the better-known Perseids meteor showers; the most shooting stars can be seen between July 29-31.  (While the Perseids actually peak on August 12, they will be obscured this year by the Full Moon on the 11th).  The expansive Sun-Jupiter trine, also on July 31, could inspire your inner stargazer and encourage a spirit of adventure & optimism.  You may want to make some travel plans, take a class, start a new project or catch up on your reading.  Stretch your legs, expand your mind and seek the truth — it will set you free!
August comes on like gangbusters with the explosive Mars/Uranus conjunction and the Mars-North Node conjunction in TAURUS, both on the 1st.  We'll be experiencing volatility and high tension— personally as well as collectively. There's been an edgy, erratic & eruptive vibe building up lately, which is now coming to a head.
Rebellious actions and radical ideas can proliferate, fueled by a strong desire for freedom & equality.  People around you may exhibit signs of antagonism, anger or high anxiety, so make sure to set healthy boundaries. This planetary configuration often coincides with extreme weather, hazardous conditions, violence, power outages or computer glitches (make sure your data is backed up).  Household items, particularly electronics, could break down and require a repair or replacement.  Be prepared for possible disruptions, eruptions or earth changes; have your emergency kit in order.
The challenge is to find a place of calm & safety amidst the storm; don't allow the craziness of the outer world to invade your private world.  It might be a good time to just hang around the house and tend to your creature comfort needs.  Be pro-active in finding healthy outlets to release any pent-up mental or emotional stress that you're experiencing; avoid roaring at family members & partners.  Be careful around sharp objects, firearms, mechanical items and electricity this week, and address any security concerns around the household.
Venus sextiles the excitable Mars-Uranus conjunction on August 2, inspiring a party spirit and a sexy sizzle.  Plan something special to let off some steam. The Mercury-Pluto inconjunct, also on the 2nd, suggests that an attitude adjustment is in order.  Adjust it upwards!  By August 4, Mercury will have left LEO and moved on to industrious VIRGO.  From this point on (and through August 25), you'll want to take a more focused, analytical approach to things.  Pay closer attention to the details, detoxify your body & spirit, and begin to put your life in order.  Clean, sort, file, make to-do lists and clear the decks.
Some obstacles, delays or frustrations have likely been in your path lately, with the melancholy Venus-Saturn inconjunct (August 5) and the maddening Mars-Saturn square, which builds to its peak on August 7.  Instead of railing against the economy, politicians, rules & regulations, just relax and know that the way gets easier from here on.  The healing trine between Venus & Neptune, on the same day, can help calm things down. Try music, meditation, dance, a walk on the beach or a spa day to lift your mood.  Let it carry you through the star-crossed Venus-Pluto opposition on August 8; take it easy and don't force things to happen, particularly in relationships and social situations.  If it's not flowing, just let it go. . .
The drama could intensify as the Sun/North Node square (also known as Moon Wobble) comes to a head on August 10.  During the week before—and after—this period of instability, keep your feet on the ground, hold yourself in check and don't rush into things or make impulsive decision in the heat of the moment.  Although you might feel a sense of urgency, it's advisable to wait until things settle down a bit.  Add in the unpredictable Sun-Uranus square on August 11, and get prepared for an intense, topsy-turvy week ahead.  Surprises, interruptions, abrupt changes of plans or flashes of insight will keep you on your toes.  Stay spontaneous and expect the unexpected. . .
Also on the 11th, Venus will join the Sun in LEO — it's time to celebrate life!  Get together with your favorite people and paint the town.  Go to the movies, take a wine & art class or enjoy a music event; SHARE THE JOY! The uplifting Mars-Neptune sextile, on the same day, can bring about a powerful spiritual uplift.  The healing energy is particularly strong now, so open yourself up to receive what you need.  You may want to consider a yoga class, water therapy, a massage or foot reflexology treatment.
And for the last, but not least, potent aspect taking place on August 11, the  Full Moon in LEO & AQUARIUS culminates  at 6:36 pm PDT. Be prepared for unusual encounters, unexpected visitors, sudden separations or brilliant ideas as this potent Full Moon builds in intensity. Some long-standing relationship issues may need to be faced — maintain your personal integrity, identity & self- esteem, while at the same time honoring those qualities in others.  Keep your ego in check!  You could experience a deeper understanding of yourself through feedback from your one-one-one interactions — increased self-awareness awaits those who choose to look within. . .
The heavy Sun-Saturn opposition on August 14 could slow you down a bit and challenge you to re-examine your commitment to a relationship. Face head-on any issues that arise and strive for equality, mutual understanding and teamwork (or closure, if necessary).  Fortunately, the transformational Mars-Pluto trine, on the same day, can support you with creative new solutions to old problems — and encourage some new hobbies, projects or business ventures.  Take a risk and let your childlike, playful side out!
You could feel especially inventive & original as the Mercury-Uranus trine flashes in on August 16; be open to seeing things through a different light and explore alternative approaches & pathways!  While you may feel somewhat dopey, tired or spacey on the 17th with the Sun-Neptune inconjunct, a little extra sleep might just do the trick.  And once the pleasure-oriented Venus-Jupiter trine warms things up that evening, you'll be ready to kick up your heels.  Make time for enjoying your friends, social activities and cultural events!
Some adjustments to your schedule may be required with the Mercury-Saturn inconjunct (August 18) and the Sun-Pluto inconjunct (August 19).  And with Mars in the last degree of TAURUS, you may
feel a bit stuck & sluggish.  However. . . on August 20, Mars moves on to light-hearted GEMINI and life begins to get more interesting.  Feeling inquisitive & restless, you will be ready for some intellectual stimulation.  You'll want to get out of the house and back into circulation, catch up with emails & phone calls, reconnect with relatives, siblings and neighbors — and hit the road.  Due to an upcoming retrograde, Mars will stay in GEMINI for a long 7 months (until March 25, 2023).  This will be a time for exchanging ideas & information, networking and learning new things.  Variety is the spice of life!
The spacey Mercury-Neptune opposition will accompany Mars in its transition from an earth sign to an air sign, possibly bringing about some chaos & confusion in the midst of the energy shift.  By August 22, though, the enterprising Mercury-Pluto trine will ignite a creative spark — and you'll be off and running again.  Your mind will feel sharp and energized, and you'll be ready to lay the groundwork for some interesting new projects in the upcoming month.
The challenge provided by this LEO month is to acknowledge the divinity within yourself and within others — open your heart and let your spirit soar to new heights!  As Swami Beyondananda so playfully puts it, "The best way to illuminate the darkness is to make light of it."   May your light shine brightly this month!

PS  HAPPY BIRTHDAY & SOLAR RETURN to my joyful LEO friends!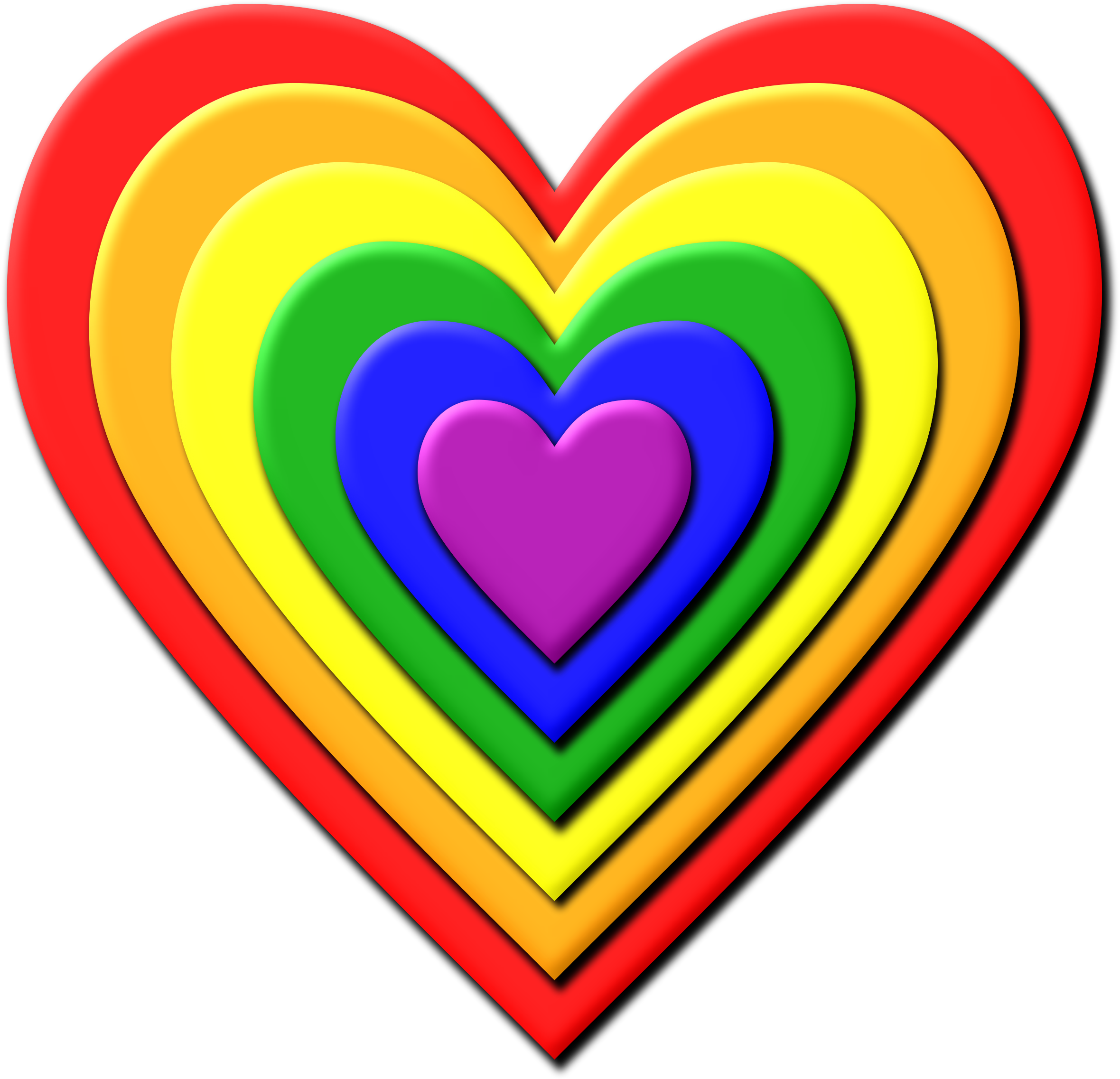 ©2022  Diane Elizabeth Clarke