Ready to turn over a new leaf?  Join with nature in celebrating the FALL EQUINOX and the Sun's entrance into LIBRA!  As this new season begins, you'll be inspired to put your life back in balance,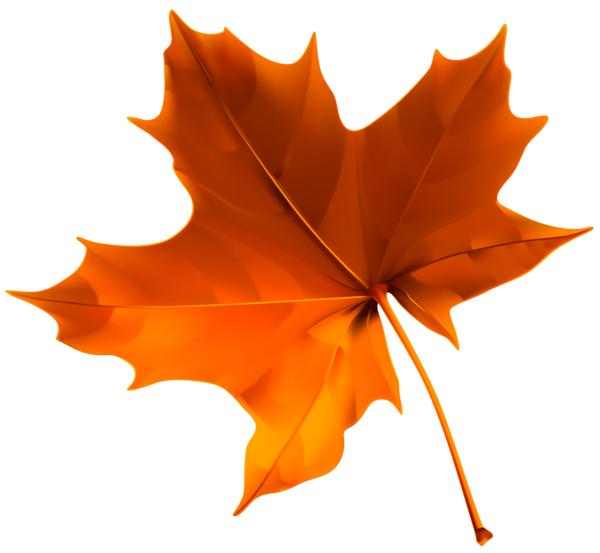 mellow out and make more time for leisure and pleasure.  It's that time of year when temperatures begin to cool down, the air gets crisper, the leaves change color and we draw closer together — the ideal climate for collaboration and participation!
A cardinal air sign, LIBRA is symbolized by "the high winds of early fall, followed by a calm."  Inspirational ideas are blowing about, due to the renewed social, cultural and educational activities that are stimulated each year at this time.  It's appropriate that the General Assembly of the United Nations—a global organization designed for multilateral cooperation—holds its annual meeting as Fall begins. Mediation, negotiations and diplomatic efforts can accomplish fair & balanced results under the auspice of this peace-making sign.  Allow a spirit of fair play, justice & compromise to permeate your life.
The LIBRA month is a time for calming down & relaxing, sharing quality time with loved ones and improving, refining, beautifying and harmonizing your life. Visualize and design a serene, soothing ambiánce in your personal environment.  As its symbol—the scales—suggests, LIBRA is correlated with balance, equilibrium and symmetry.  The kidneys, which filter toxins and maintain the acid/alkaline balance in the body, are associated with this sun sign.
Make it a point to appreciate the SWEETNESS that life has to offer: good friends, shared experiences, stimulating conversations and aesthetic pleasures.  Surround yourself with beauty in all forms, and indulge yourself with fragrant flowers, candlelight dinners, fine wines & decadent desserts.  Add more culture and intellectual stimulation to your life:  take in a concert, play or art exhibit, pick up an instrument or join a choir, service organization, book club or discussion group.  Throw an intimate party and introduce your friends to each other!
The analytical Sun-Mercury conjunction on September 22 initiates this solar month, and will assist you in getting your priorities straight right away.  Mercury (still in retrograde) returns to VIRGO on the 23rd, joining Venus―LIBRA's ruling planet―in VIRGO. There is a strong emphasis on unfinished business from the previous cycle. Take some time out from your busy social schedule to continue tidying up your life: clean, sort, set up systems, file and put things in their proper places.  Enlist the aid of a friend or a professional organizer to help clear the decks if you need some support in the process.  Clear the decks and put your life in order!
You may wade through some confusion or misunderstandings in relationships on September 24 due to the spacey Venus-Neptune opposition.  This will give you an opportunity to see what may need to be fixed, healed or resolved in preparation for the NEW MOON in LIBRA (on September 25 at
2:55 pm PDT). The emphasis is now on small group interactions & joint creative projects.  Make it a point to seek out relationships & alliances with those who share common interests and ideals — combine your energies and talents with those of like-mind.
This NEW MOON is accompanied by the playful Venus/Pluto trine, which can jump-start some dynamic new friendships & group associations this month.  A calm, clarifying perspective will likely emerge as Mercury conjuncts Venus  in VIRGO on the following day.  However, rein in your appetites & activities as the Sun-Jupiter opposition builds to a peak on the 26th — don't burn the candle at both ends or promise more than you can deliver!  You could have some morning-after regrets if you don't hold the line on eating, drinking and having way too much fun!
On September 27, the energetic Mercury-Pluto trine will put you back on a creative track, while the grounding Mars-Saturn trine can stabilize your energy and bring about practical results.  Venus leaves VIRGO and enters its own sign, LIBRA, on September 29.  Venus' presence in LIBRA will inspire more sweetness & thoughtfulness, along with a desire to co-mingle with your favorite people. Watch a tendency to take on too much social activity, however, as the Venus-Jupiter opposition comes to a head on October 1; think twice before saying yes and running off in all directions.
Once Mercury turns direct on October 2—after a 3-week retrograde—you've hopefully caught up with yourself and are ready to move forward, schedule medical procedures, sign important papers or buy vehicles or electronics. Yay!  The enterprising Mercury-Pluto trine, on October 6, signifies a time for getting a new hobby, project or business off the ground.  In addition, Pluto (in CAPRICORN) finally turns direct on October 8, after being retrograde since the end of April.  It's now onward & upward with creative ventures.  Take some risks, kick up your heels and have fun!
 Whatever began at the NEW MOON (on September 25) will be coming into full expression with the FULL MOON in LIBRA/ARIES  on October 9 at 1:55 pm PDT.  The challenge here is to maintain your equilibrium while juggling social obligations with personal projects, lovers or children.  There could just be too much of a good thing!
Mercury ties up its loose ends in VIRGO and rejoins the party in LIBRA on the evening of October 10.  With 3 placements now in sociable LIBRA, the focus will be on bringing people together in loving, harmonious ways.  Half of the planets will now be in air signs (including Mars in GEMINI and Saturn in AQUARIUS) — creating a grand air trine by sign.  Enjoy the comradery, connectivity and intellectual stimulation that accompanies this!
There are lots of mixed messages between October 11—17. You may feel you're moving through the mist as the irrational Mars-Neptune square builds to a peak on October 11; it could be hard to  get correct information or face reality.  Defensive driving is called for, as others may not be paying much attention. The Sun-Neptune inconjunct (16th) and the Venus-Neptune inconjunct (17th) will only add to the confusion.  Stay as conscious and focused as possible, and find some healthy escape outlets (sing, dance, paint, meditate, do yoga, catch up on your sleep or get a foot reflexology treatment).
Some unexpected disruptions could arise with the Sun-Uranus
inconjunct (11th), as well as the Venus-Uranus inconjunct (13th); home and family matters may interfere with social activities.  The reckless Mercury-Jupiter opposition on October 12 will certainly amplify things!  Fortunately, the steady Sun-Saturn trine (11th) and Venus-Saturn trine (13th) could bring a much-needed balance to the week.  Do your best to maintain your regular routines amidst this erratic, spacey period.
The week of October 17 gets off to a lively start with the energetic Sun-Mars trine, followed by the sparkling Venus-Mars trine on the 18th.  Social interactions can be warm, empowering & scintillating, so take advantage of any invitations to make new friends and reconnect with your favorite groups of people.  It also could be a good time to take a class, attend a lecture or go on a trip.  Lots of action!
You could experience a period of intensity or upheaval in your romantic or social relationships as both the Sun & Venus square Pluto on October 19. This is not the time to force things to happen or make demands on others.  BE the change you want to see happen! This can be a stressful energy to deal with, but it has a way of clearing the decks and transforming the situation for the better in the long run.
After making any necessary, spontaneous adjustments by October 22, with the Mercury-Uranus inconjunct, you will be ready to embrace a more harmonious outlook with the sweet Sun-Venus conjunction — and the steadying Mercury-Saturn trine, also on the 22nd.  And that evening, Saturn turns direct after a 4-1/2 month retrograde.  You will now be ready to lay the building blocks for a new cycle of progress and accomplishment.  Committed, conscientious actions initiated now will bring long-term results.
May you find inner peace, love & harmony as you navigate the crosscurrents of this LIBRA month.  Make this your mantra for the month:  "Let there be peace on earth, and let it begin with me".
PS:  HAPPY BIRTHDAY & SOLAR RETURN to my sweet, thoughtful & talented LIBRA friends!
©2022  Diane Elizabeth Clarke