Overwhelmed?  In a daze? Trying to get a grip on this shocking new reality we're living in?  Spring is getting off to a tumultuous start this year with the Sun's entry into ARIES (VERNAL EQUINOX), always a month for rebirth, renewal and new beginnings.  We are clearly in the midst of a major initiation to a new way of being! The pace of life will be rapidly accelerating, so hold on to your hat and prepare a major metamorphosis! Like the mythological phoenix, it's time to arise from the ashes, pick up the pieces and fly even higher.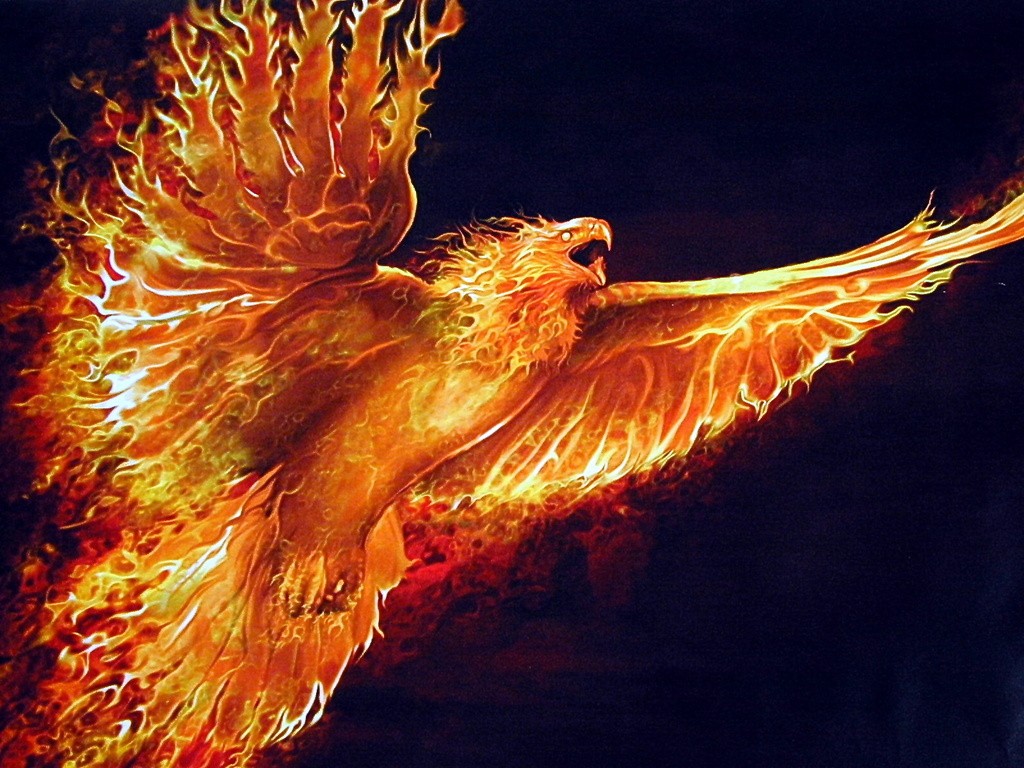 The timing is ripe for a personal & global transformation of the likes we've never experienced before, so be willing to embrace the changes and take a flying leap into the great unknown.  A cardinal fire sign, ARIES is associated with self-reliance, courage and creativity. Trust that you have the inner resources to grab the ram by the horns and push on forward with your life.
Observe the awesome regenerative forces of nature that are currently in play, evidenced by the blossoms, babies and renewed life that is springing forth around you.   Along with mother earth, you're being challenged to dry out from the soggy, chaotic winter and forge a vibrant new lifestyle for yourself & your loved ones in the midst of this surreal time.  The overpowering Mars-Jupiter conjunction, also on the first day of Spring, initiates a period of overwhelming intensity and the bursting of many bubbles.  The truth of the situation we're currently in can no longer be ignored. We can always hope that all the work we've done as an international community to self-isolate and flatten the curve will begin to pay off from this point on. Cooperation and full participation is required in order to regain the health of our society & economy. Heaven help us all!
After March 21, Saturn will enter the sign AQUARIUS (where it will stay until the end of June).  As I stated in my 2020 Cosmic Weather Report, " We'll be jolted out of our comfort zone, as Spring will bring some unexpected turn of events, surprises & changes in the status quo."  Little did I know that things would be turning out like this when I was writing the annual report in December.
AQUARIUS is associated with freedom, equality, brotherhood & humanity.  Saturn's presence in this sign informs us that's it time to leave behind the corruption, greed, selfishness, divisiveness, xenophobia, inequality and lack of preparedness of the past.  It has become  clear that our survival depends on transforming from a culture  of "me" to one of "we".  We are all in this together! This is a major global wake-up call — and it's time to realize that we are truly interconnected and interdependent upon each other — and one big human family.
Instead of burning out with anxiety & worry, find ways to lighten up.  Look at things from a different perspective. Let humor & laughter soothe your soul.  Moon Wobble (a period of lunacy & instability which occurs when the Sun squares the Lunar Nodes) peaks on March 23; do your best to control any impulsive or rash actions at this time. Keep your ego in check.
The New Moon in ARIES bursts forth on March 24 at 2:28 am PDT – it's the astrological new year!  The flavor of this month is hot, bold & intense! Take advantage of the creativity, enterprising & innovative spirit of this New Moon – whatever is initiated from this point on can have a major impact on the year ahead.  Pioneer new pathways, do things you've never done before and take a few risks; express your creativity through art, music or dance activities. Pull out the Boggle, RummyKube, Scrabble, checkers or card games. Let your inner child out to play!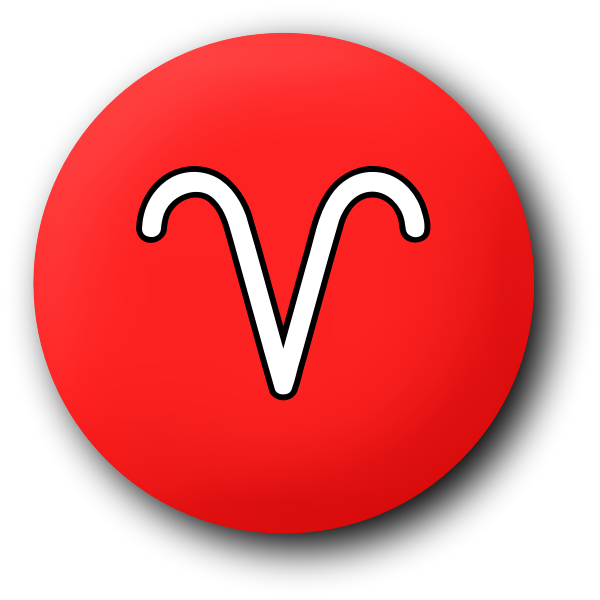 Mars joins Saturn in AQUARIUS  on March 30, stimulating a greater urge to change things up — or to create rebellion & anarchy.  While the Mars-Saturn conjunction on March 31 could stir up a lot of frustration, it would be helpful to confront this with patience and self-discipline  — and deal with it in a mature, responsible manner.  The sign AQUARIUS is associated with electricity, lightning storms, earthquakes and unexpected occurrences.  This would be a good time to back up your computer in case of power outages or hacking issues.  You might even consider getting a generator.
Spring break will certainly be lasting longer than usual this year — make the most of it! Saturn will be in AQUARIUS for the next three months, bringing its share of disruption, uncertainty & unprecedented experiences. We may return to a semblance of normalcy once Saturn retrogrades back into CAPRICORN on July 1. Mars starts up a 6-month cycle in ARIES on June 27 — a clear sign that life will be starting up anew as the second half of the year begins.
Meanwhile, strengthen your relationships & support systems, look for the silver linings in this situation and accept that we are in process of taking a major evolutionary leap forward. By the end of this year, we will have a clearer picture of what this is going to look like.
So now the whole world is sheltering in place (home is associated with the sign TAURUS). You're likely to be there for a while, so do what you can to make your domestic scene a pleasant place to be. With Venus in TAURUS until April 3, you'll want to create a comfortable, harmonious & peaceful ambiance (especially with the Venus-Neptune sextile (Mars 22) and the Venus-Jupiter trine and Venus–Pluto trines (March 28).  Music, essential oils, a Himalayan salt lamp or fountain could provide a calming, soothing effect.  Snuggle in with your loved ones and keep in touch with family; stay attuned to what's going on in your community.
Once Venus moves on to GEMINI on April 3, you'll be feeling restless and itching to get out of the house and back into circulation.  Instead, focus on virtual socializing & communicating: contact your friends, join a chat group or try out a dating site.  Virtual happy hours are becoming all the rage – try a quarantini! Check up on neighbors & relatives and catch up on email, social media, correspondence & magazines.  Download some apps or tackle a new computer program. Some meaningful exchanges & sweet conversations can take place as the comforting Venus-Saturn trine unfolds on April 4.
The volatile Jupiter-Pluto conjunction also peaks on April 4, increasing the volume and the intensity.  For those who haven't been paying attention, it will bring a strong injection of truth serum.  It could also stir up some amazing insights and perceptions.
The tempestuous Full Moon (also a Supermoon) in ARIES & LIBRA  peaks on April 7 at 7:35 pm PDT; whatever has been hidden, buried or repressed will become exposed and illuminated! You'll need to strike a balance between your personal projects and your social involvements — do what's important to do for yourself, and at the same time, take others into consideration.
The explosive Mars-Uranus square, which accompanies thus Full Moon, will be charging up an unpredictable, edgy & erratic energy field; be especially careful around mechanical objects, electricity, lightning storms or electronics. As a precautionary measure, you may want to turn your computer off for the day to avoid glitches, intrusions or power disruptions.
Mercury finally leaves spacey PISCES (where it's mostly been since February 3) and joins the Sun in courageous ARIES on April 11. The mental fogginess will be lifting, and it's time to perceive things more clearly, quickly & resourcefully from now on. Tap into the creative dimensions of your mind and allow the inspiration to push you forward. Dynamic new projects await you! Resurrection is the underlying message of Easter (April 12), which is always celebrated each year on the Sunday following the Full Moon in ARIES & LIBRA.  It's time for liftoff!
While there's so much more to share with you on this subject, my personal demands & challenges at the moment take precedence.  There will be no individual forecasts with this report, but I plan to be back with them next month.  Meanwhile, here's wishing you a very safe, secure & healthy period ahead.  Be strong, bold & creative!  Trust in the process and make the most of this wild situation!
Love & hugs…Diane
©2020  Diane Elizabeth Clarke