HAPPY SOLSTICE!  With the Sun's entry into CANCER on June 20, Summer has finally arrived in the northern hemisphere (along with the longest day of the year)! The focus is on finances, fuel, food and feelings during the month ahead.  Are you getting your needs met (physically, emotionally, intellectually & spiritually)?  Is your lifestyle sustainable?  Make time for self-care, refill your cup and nurture yourself on all levels — you deserve it!
The survival instinct is alive & well right now — put your personal finances in order, uplift your prosperity consciousness and strive for self-sufficiency.  Balance your checkbook, stock up the cupboards and accumulate the basic necessities of life.  Food, nutrition and dietary matters will take on increased significance this month, as CANCER (the Crab) is associated with the stomach, digestive system and breasts.   You will be in the mood to dine at your favorite restaurants or brush up on your culinary skills — picnics, barbecues and gourmet meals will be on the menu.   Re-evaluate your dietary habits and nutritional needs, provide your body with the nourishment it requires — and drink plenty of water!
This is the month for collecting any scattered energies from the previous month (GEMINI), shifting gears and tacking in a different direction — just as the Sun has reached its northernmost point and now appears to be heading southward.  Since CANCER is a cardinal water sign, you may be motivated to head to the beach, river, lake, pool or hot springs, and cool off with water sports: swimming, snorkeling, fishing, sailing, canoeing, kayaking or rafting.
Venus—also in CANCER as this solar month begins—makes an uplifting trine to Neptune on June 21, bringing out tenderness, compassion and empathy in personal relationships.  Be there for your friends!  You'll be relieved to know that Mercury turns direct on June 22, after being in retrograde in GEMINI for the past 3 weeks.  The tendency towards miscommunications & mix-ups will be easing up, and from here on, you can confidently move forward with new projects and purchases (especially with vehicles, computers, phones and electronic equipment).
An inspirational outlook will emerge with the uplifting Sun-Jupiter trine on June 23.  Speak your truth!  Considering that Jupiter just turned retrograde on June 20, you'll want to review your belief systems and re-align your thinking along more positive lines.  Make some travel plans, sign up for a class or pick up a good summer read.  Stretch your legs and expand your mind — adventure awaits!  On the same day, some upheavals could occur in romantic or social interactions as the star-crossed Venus-Pluto opposition comes to a head.  Take it easy and don't force things to happen, particularly those involving feelings or finances.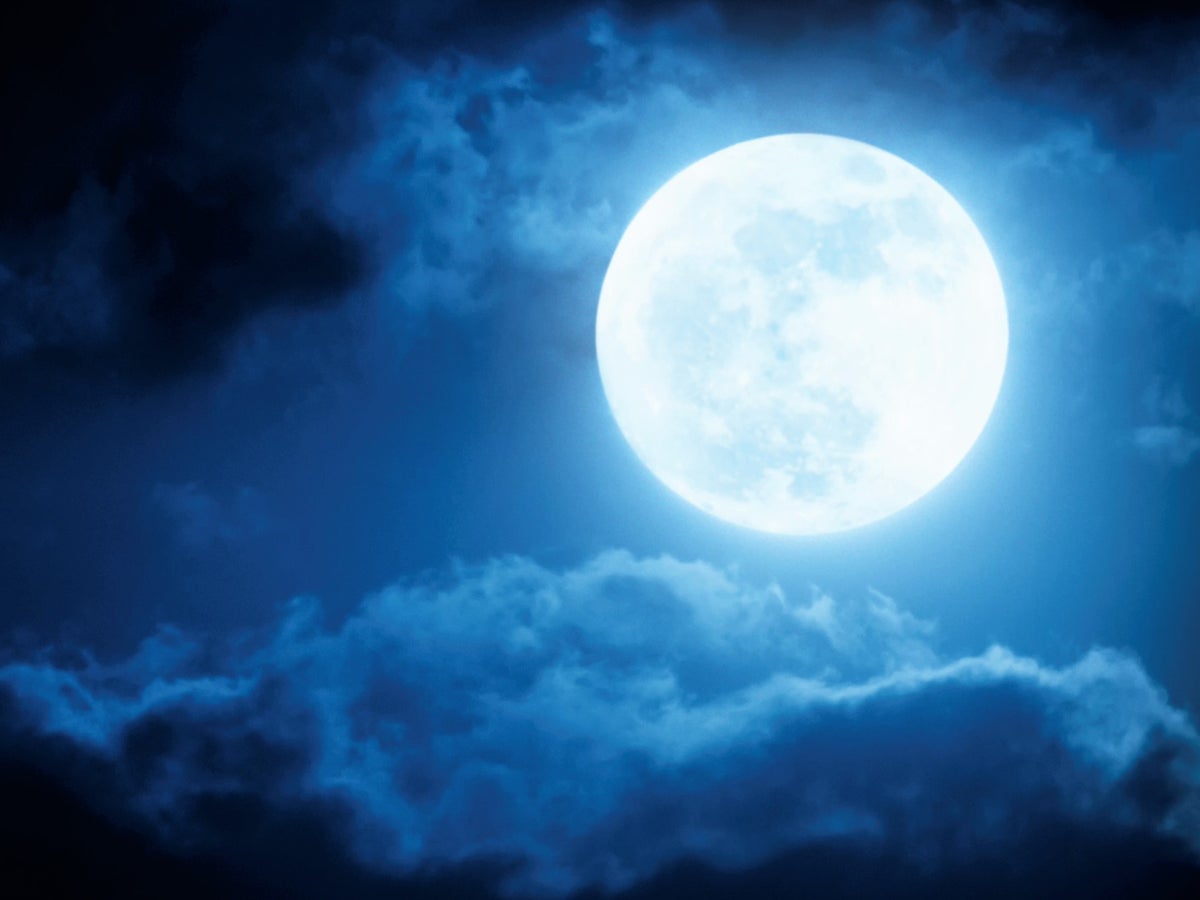 Intense emotional responses could be stirred up with the Full Moon in CANCER—CAPRICORN, which  peaks on June 24 at 11:40 am PDT.  It's possible that issues around joint finances, business partnerships, shared finances & possessions, parenting, co-dependencies, taxes, insurance, debts or legal matters could come to the forefront.  The challenge here is to meet your own needs, and at the same time, honor your agreements and responsibilities to others. Think twice before making emotional demands, impulsive purchases or dietary transgressions.
On June 25, Neptune (in PISCES) begins its annual 5-1/2 month retrograde.  As a result, you can expect some confusion or chaos in the energy field for a few days when it comes to work, health or pets. Ignore rumors, get second opinions and laugh off any weirdness — this, too, will pass.  Utilize this upcoming retrograde cycle to renew your connection with spirit and to listen more closely to your inner voice.
Venus leaves introverted CANCER and moves into extroverted LEO on the evening of June 26.  The social scene will begin to get more lively over the next month — you'll likely be inspired to come out of your shell and joyfully interact with your friends.  It's a time to entertain and be entertained!  A new level of confidence and comfort about attending parties, group activities, concerts and cultural events will arise, especially as the vaccination rates continue to increase.  ENJOY!
Cool your jets, however, as the first few days of July unfold.  It will be necessary to slow down, look where you're going —and stay out of harm's way.  The frustrating Mars-Saturn opposition, which peaks on July 1, could put some obstacles in your path or cause delays in your plans.  Be patient!  You may be required to adjust to some realities or resistances as the inhibiting Sun-Saturn inconjunct builds up on July 3.  In addition, there will be an explosive, rebellious energy in the air, as the tense Mars-Uranus square builds up (also on the 3rd).  While the inevitable fireworks in the streets will add to the edginess, you'll also want to be careful with fire, electricity and mechanical objects.  Be prepared for possible lightning storms, power outages or computer glitches; consider backing up your systems beforehand.
With the Moon in TAURUS on July 3—5,  Independence Day celebrations will most likely be centered around home & family gatherings, as well as nature-related activities.  Considering the planetary stresses & strains of the previous few days, staying close to home would be a safe & reasonable way to spend this 3-day weekend.  The 5th could be  especially magical due to the liberating Sun-Uranus sextile taking place that day, along with the sweet Venus-North Node sextile.  Allow things to happen spontaneously & organically — some pleasant surprises could be in store for you!  Some unexpected visitors, relatives or neighbors could add a lively note once the Moon moves on to GEMINI that evening.
It could be challenging to get back into the swing of things following the holiday weekend, especially if you partied too hearty.  On July 6, the spacey Mercury-Neptune square could make it difficult to focus (particularly if you didn't get enough sleep the night before).   And the sober Venus-Saturn opposition, on the same day, may bring you face to face with some relationship issues that need to be resolved.  You may undergo disappointment or frustrations with a friendship, feel used & abused (emotionally or financially) — or experience the loss of of a loved one.  Keep your heart open!
On July 8, the divisive Venus-Uranus square could mark the sudden demise of a romance or change the nature of a relationship, one way or another. Changes to social arrangements, unexpected visitors or interruptions of your schedule could occur; stay spontaneous and keep your plans loose!  You may also be forced to adjust to the needs of others due to the disruptive Mercury-Pluto inconjunct, also on the 8th.  Be willing to change your trajectory if necessary.
Count your blessings, tend to your personal needs, strengthen your inner resources and protect your assets as the New Moon in CANCER initiates the new lunar month on July 9 at 6:17pm PDT.  The sign CANCER is ruled by the Moon—the feminine principle—and is associated with motherhood, survival, emotional & financial security, personal resources, the ocean's tides and the rhythms of the body.  Utilize the energy of this month to absorb, digest, receive, collect, remember, preserve, defend and cherish those people and values that you care about the most.  Face up to your fears and insecurities and try not to be crabby, touchy or defensive.  Pay close attention to your gut-level reactions and follow your feelings — let your instincts be your guide!
After being in restless GEMINI since May 3 (an extra-long transit due to its retrograde), Mercury finally moves on and joins the Sun in tenacious CANCER on July 11.  Emotional sensitivities and patriotic sentiments—which usually tend to run high during this month—will only increase from here on.  It's baseball, mother and apple pie time!  A positive mental attitude will be stimulated with the expansive Mercury-Jupiter trine on July 12 — think big and aim high!
The sexy Venus-Mars conjunction in  LEO  will most likely inspire amorous thoughts and romantic interactions as it comes to a peak on July 13.  Through combining the concepts of love (Venus)and lust (Mars), the law of attraction will be in full force with this spicy aspect.  Put on your sparkle and polish up your aura.  LEO individuals will particularly enjoy this energy — some playful attention is coming their way!  The meditative Sun-Neptune trine follows on July 15; follow your fantasies and live out your dreams.  Much healing can take place with this aspect; add some music, a good movie or some essential oils for a more heavenly experience.
The weekend of July 17—18 could be a challenging one.  It would be a good time to lay low, go deep within and do some soul-searching, especially since the Moon will be in SCORPIO.  The turbulent Sun-Pluto opposition, on the 17th, could inflame some intense, explosive relationship interactions. Co-dependent issues may arise, along with emotional & financial security concerns.  BE the change you want to see happen, instead of trying to reform another or push your point of view.  Potent transformation can take place if both parties are ready & willing! The stressful Venus-Pluto inconjunct, on the same day, will certainly require some attitude adjustments.
By July 20, the energy lightens & brightens up with the scintillating Mercury-Uranus sextile; brilliant ideas & enlightened perspectives will be flitting about!  As this solar month comes to a close, Venus begins its new month-long transit through industrious VIRGO on July 21; friendships & social activities will be revolving around mutual productivity. It's a time when you could actually enjoy cleaning up, straightening up your desk, filing, sorting and putting your life in order (or assisting someone else in that process).  And by helping another, you'll actually be helping yourself.  Be discriminating and avoid taking on too much, however, as the excessive Venus-Jupiter opposition unfolds on the 22nd.  Don't let yourself get guilt-tripped as the accompanying Mars-Pluto inconjunct adds some pressure.  Instead, purge whatever no longer serves you and transform your immediate environment to suit yourself and your personal needs.
Nurture yourself, stay hydrated and have a wonderful summer!
PS  HAPPY BIRTHDAY to my nurturing & caring CANCER friends!
©2021  Diane Elizabeth Clarke