Feeling the crispness of Fall in the air?  The Sun is now in LIBRA, the sign associated with peace & harmony, fair play, cooperation, friendship & beauty.  The AUTUMN EQUINOX on September 22
(the point when day and night are of equal length) always marks the end of Summer and the beginning of the new season. The mission this month to get your life back in balance, mellow out and make more time for leisure and pleasure.  You've earned it, after all the cleaning, sorting, filing and fixing you took on during the past VIRGO month. It's that time of year when the temperatures begin to cool down, the leaves change color and people draw closer together — the ideal climate for participation and collaboration!
A cardinal air sign, LIBRA is associated with small groups, cooperative efforts, compromise, justice, self-improvement and the arts.  With both Mercury & Mars currently in LIBRA, it's likely that you're already caught up in a whirlwind of renewed social, educational and cultural activities.  Appreciate the sweetness that life has to offer ― good friends, stimulating conversations and aesthetic pleasures.  Take in a concert, play or art exhibit ― pick up an instrument or join a choir, art class, book club or discussion group. Share precious moments with your loved ones. Throw an intimate gathering and bring your favorite people together!
Venus―the ruling planet of LIBRA—is in SCORPI0 as this new solar month begins (and Mars—ruler of SCORPIO—is in LIBRA).  This is known as "mutual reception". 
With the planet of peace in the sign of war (and vice versa), the challenge is to become a peaceful warrior.  Make love, not war!  Tact, diplomacy & mediation will be useful in diffusing any conflicts, crises or power struggles stirred up by the competitive SCORPIO energy.  The ideal strategy is to align with those who want to achieve the same goals — together, much can be accomplished.  It's appropriate that the General Assembly of the United Nations — a global organization based upon multilateral cooperation — is holding its annual meeting right now.
Maintaining a sense of balance and inner peace may be more of a challenge ahead than usual. 
There's lots of action this month, especially with four planets turning direct!  At the same time, the disruptive energy brought about by seven separate inconjunct aspects to both unpredictable Uranus and chaotic Neptune will require some attitude adjustments, and with four squares to volatile Pluto, you will likely need to exercise impulse control.   May the gracious, calm & courteous LIBRA nature pacify the tensions, smooth out the rough edges and soothe our souls!
Accompanying the Sun's entrance into LIBRA on September 22 is the explosive Mercury-Pluto square, which will be in effect through the end of September.   Ignore any intense rhetoric, think before you speak and consider the long-term impact that harsh words could have on your relationships.  Instead, make a big effort to be kind, gentle and loving in your communications with others, as well as with yourself.  Life will feel edgy as the divisive Venus-Uranus opposition peaks on September 23 — stay spontaneous and be prepared for surprises, interruptions, sudden separations, changes of plans, unexpected visitors or disruptions in your professional or domestic affairs.
By September 25, the steadying influence of the Mars-Saturn trine will settle things down a bit.  You could accomplish a lot by joining up with those who are committed to the same objectives — teamwork makes the dream work!  At the same time, look into innovative technologies that could make your life more productive while freeing you up from repetitive tasks.  Mercury turns retrograde (
) in LIBRA on September 26, initiating a 3-week cycle for going back over things.  Review, edit, repair, re-evaluate your friendships, social alliances & decor — and rectify any imbalances in your life.  This is NOT the time for starting new ventures, signing  contracts, undergoing elective surgeries or buying electronics and vehicles.  Do your research and due diligence, but hold off on moving forward until after Mercury turns direct on October 18.
The Sun-Saturn trine on September 29 can add further stability to the picture; you may find that the elders of your tribe will have some useful advice for you.  Old friends from your past may reappear, and with the compassionate Venus-Neptune trine on the same day, you could experience some loving interactions and healing experiences.  Listening to music, having a massage or reflexology treatment, taking a yoga class or making time for meditation could bring a spiritual uplift.  The reckless Venus-Jupiter square on the 30th, however, cautions you to not to spread yourself too thin, take on more than you can handle or promise more than you can deliver.
The stresses & strains brought on by the past week's Mercury-Pluto square begin to lift on October 1, and the vibrant Venus-Pluto  sextile on the 2nd can stimulate some creative projects and meaningful new relationships this weekend.  It's time to have some fun!  The uplifting Mercury-Jupiter trine on October 3 could inspire much hope and high-minded idealism.  Pay special attention to any interesting ideas and insights that emerge.  You'll want to be skeptical and cautious as the spacey Mercury-Neptune inconjunct unfolds on the 5th, however.  Don't believe everything you hear, as misinformation or crossed communications could confuse the issue.
A new day dawns with the New Moon in LIBRA on October 6 at 4:05 am PDT.  Set plans in motion to get together with your favorite people, beautify your environment (and yourself) and redesign your life the way you'd like it to be.  Indulge yourself and your loved ones with fragrant flowers, soothing music, candlelight dinners, fine wines and decadent desserts.
However, an aura of uncertainty, uneasiness & anxiety may prevail at the beginning of this New Moon cycle, as the unpredictable Mars/Uranus inconjunct and the Sun/Uranus inconjunct both fall on the same day.  Some adjustments in your outlook & plans may be required, so roll with the punches.  Expect the unexpected!  Pluto in CAPRICORN turns direct (also on October 6) after being in retrograde for the past 5+ months; new projects and business ventures can get off the ground from this point on.  You'll be ready to take on some new challenges and strengthen your relationships with the powerful Sun-Mars conjunction in LIBRA on October 7.  Set clear intentions, visualize the outcome you desire — and go for the gusto!
Also on October 7, Venus leaves goal-oriented SCORPIO and moves on to adventurous SAGITTARIUS.  This planetary shift—from water to fire—will stimulate a more positive, hopeful outlook in the month ahead. 
Especially because Venus rules sociable LIBRA (sign of the month), you'll want to be open to opportunities for developing new friendships through educational, travel, sports and marketing activities.  Make it a point to seek out relationships & alliances with those who share common interests and ideals. Foreigners may play a larger role in your life than usual, and you may be inspired to study another language, plan a trip to an exotic place, take a yoga class or start a writing project.  Speak your truth,  expand your knowledge and broaden your horizons.  Stretch your mind and legs!
Considering the overwhelming incidences of dramatic weather-related floods, fires, tornadoes & hurricanes (not to mention the recent earthquakes & volcanic eruptions), it's hard to ignore the hard square between Pluto and Eris (a recently-discovered dwarf planet beyond Pluto).  Early observations seem to point to its role in earth changes, so we need to stay vigilant as the Pluto-Eris square peaks on October 8.  Since LIBRA is a cardinal air sign, we may have an especially windy period ahead.  Batten down the hatches!
Utilize the discriminating Sun-Mercury conjunction in LIBRA (on October 9) to redefine your priorities and analyze your motives; clear the decks of social or group alliances that aren't enhancing your life.  With the Venus-South Lunar Node conjunction happening at the same time, you will want to be honest with yourself about any relationships that are toxic, draining or out of sync with you.  The sharp-eyed Mercury-Mars conjunction—also on the 9th—will provide the clarity and the strength to take whatever actions are necessary.  And if that's not enough motivation, the capricious Mercury-Uranus inconjunct could just make the adjustments for you by October 11.  Computers & electronic devices often misbehave under this aspect, so be pro-active; some rearrangements to your schedule or trajectory may be required.
Saturn turns direct on October 10 after a 4-1/2 month retrograde; the foundations have been laid and now it's time to organize for the next layer of progress.  Long-term friendships & social relationships could assist and enhance your ambitions with the Venus-Saturn sextile (October 13), although someone could disappoint or sabotage you as the unconscious Sun–Neptune inconjunct plays itself out on the same day.  Stay clear of unhealthy individuals.  Once again, this could be a wake-up call as to who your true friends really are!
A burst of positive energy will arise with the uplifting Sun-Jupiter trine on October 15.  You may be energized to plan a trip, read a good book, watch a comedy or develop a marketing program, and the sweet Mercury-Venus sextile on the 16th will only add to the pleasure.  Don't allow yourself to be undermined by whiny or needy individuals, however, as the exhausting Mars-Neptune inconjunct builds up, also on October 16.  Now is a time when it's important (and necessary) to stay focused on your personal goals and health.  It's a good reminder that the kidneys, which filter toxins and maintain the acid/alkaline balance in the body, are associated with LIBRA.  Drink lots of water!
Be patient and don't force any issues as the combustible Sun-Pluto square comes to a head on October 17 — it is infamous for stirring up volatility and high-pressure situations.  Find some healthy ways to release any inner tension and keep your cool!  Also on the 17th, Jupiter turns direct after a 4-month retrograde.  Open your life to the possibilities of exploration & expansion — it's onward & upward!  Along with Mercury going direct on October 18, the exuberant Mars-Jupiter trine—on the same day—will also inspire you to take a big leap forward.  It could be a good time to buy a new vehicle, make travel plans, enroll in a course or join an uplifting social group.  Think big and aim high!
The erratic Venus-Uranus inconjunct, on the 19th, may cause you to readjust travel or educational plans, perhaps due to unanticipated home or family concerns.  Embrace alternative approaches!  To add to the excitement, the intense, lively Full Moon in LIBRA & ARIES comes to a head on October 20 at 7:57 am PDT.  Do your best to maintain an equilibrium while juggling social activities & obligations with personal projects, lovers or children.   Be sure to please yourself as much as you please others. . .
This solar month closes off with the turbulent Mars-Pluto square, which peaks late on October 21.  Instead of getting caught up in power struggles or stressful situations, strive for inner balance, love & harmony in your life as you navigate the challenging crosscurrents ahead.  May this be your mantra for the month:  "Let there be peace on earth, and let it begin with me".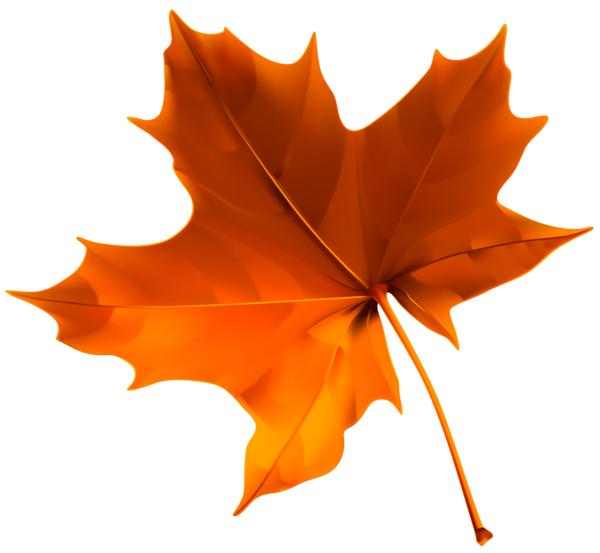 PS: HAPPY BIRTHDAY and SOLAR RETURN to my    sweet, loving LIBRA friends! 
©2021   Diane Elizabeth Clarke