Ready to turn over a new leaf?  Feeling the crispness of Fall in the air?  With the Sun now in LIBRA, it's the month to mellow out, get your life back in balance and make more time for leisure and pleasure.  You've earned it, after all the cleaning, sorting, fixing and filing projects you took on during the past VIRGO month!  Summer is now officially over, and the AUTUMNAL EQUINOX on September 23 has initiated the new season.  It's that time of year when the temperatures begin to cool down, the leaves change color and people draw closer together—the ideal climate for participation  & collaboration!
A cardinal air sign, LIBRA is associated with social activity, small groups, peace & harmony, beauty, self-improvement and the arts. With both Mercury & Venus (ruler of LIBRA) in LIBRA since September 14, it's likely that you're already caught up in a whirlwind of renewed social, educational and cultural activities.  Appreciate the sweetness that life has to offer ― good friends, stimulating conversations and aesthetic pleasures.  Take in a concert, play or art exhibit ― throw an intimate gathering with your favorite people!
The scales of justice symbolize the LIBRAN tendency to weigh things out, treat others fairly and make balanced decisions;
compromise, negotiation and diplomacy are also classic qualities of this sign.   It's appropriate that the General Assembly of the United Nations—a global organization based upon multilateral cooperation—always holds its annual meeting at this time of year. The uplifting Mercury-Jupiter sextile on September 24 could inspire much hope and high-minded idealism.
However, there could be potential resistance or tensions in play during the final week of September as the planets in LIBRA clash with the planets in CAPRICORN.  With Venus squaring both Saturn & the Lunar Nodes on September 25, it could be quite difficult to reach consensus or find mutually-satisfying solutions. The turbulent Mercury-Pluto square, on September 26, may stir up cruel words and harsh rhetoric, and the star-crossed Venus-Pluto square on September 30 will tend to amplify any stresses & strains in relationships. Be kind, patient and loving with yourself, as well as with others. 
Last but not least, the third & final Saturn-South Node conjunction of the year finishes up on September 27.  As exemplified by the massive protests and demonstrations taking place all over the world, the spotlight is on people's fears & frustrations with governments, corporations and the legal system.  Depression, distrust of authority, financial concerns and a sense of hopelessness & helplessness seems to characterize this karmic planetary combination in CAPRICORN.
Utilize this time to call on your inner strength, align with those worthy of your trust, and eliminate outgrown habits, attitudes, values or possessions that may be keeping you stuck in the past. Now that this difficult aspect is on its way out, make a realistic assessment of your life and commit to moving forward with a new spirit.
A new day dawns with the New Moon in LIBRA on September 28 at 11:26 am PDT.  Accompanied by the positive Venus–Jupiter sextile on the same day, this new cycle will definitely put you in a more harmonious frame of mind.  Get together with your favorite people, beautify your environment (and yourself) and initiate a self-improvement program; envision and redesign your life the way you'd like it to be.  Indulge yourself and your loved ones with fragrant flowers, soothing music, candlelight dinners, fine wines and decadent desserts.  Romance is in the air!
Pluto turns direct late on October 2 after being in retrograde for the past 5+ months; now's the time to move forward with new creative projects and business ventures!  On October 3, Mercury leaves LIBRA and begins a lengthy 2-month stay in SCORPIO (due to its upcoming retrograde on October 31).  Set clear intentions, empower yourself and channel your mental efforts into achieving personal & professional goals.
Tie up as many loose ends as you can as Mars completes its 6-week transit of industrious VIRGO.  On the evening of October 3, Mars moves on and begins its new cycle in sociable LIBRA.  Make it a point to seek out relationships & alliances with those who share common interests and ideals — much can be accomplished by combining your energies and talents with those of like-mind.
Some tensions could come to a head on October 6 as the Sun forms a T-square with the Lunar Nodes (aka Moon Wobble); this is not the time to make rash decisions or jump into anything quickly.  The erratic Mercury-Uranus opposition and the frustrating Sun-Saturn square on October 7 also suggest a "wait and see" attitude.  Once Venus moves on to SCORPIO on October 8, procrastination is out, action is in!  Take charge of your life and go after what you want!  The juxtaposition of the planets in gentle LIBRA and competitive SCORPIO challenges you to be a peaceful warrior — make love, not war!
The weekend of October 12-13 could be a wild one!  Stay spontaneous and be prepared for surprises, rearrangements of plans, unexpected visitors or sudden changes in relationships with the unpredictable Venus-Uranus opposition on the 12th.  The intense, lively Full Moon in LIBRA/ARIES peaks on October 13 at 2:08 pm PDT—do your best to maintain your equilibrium while juggling social activities & obligations with personal projects, lovers or children.    The expansive Sun-Jupiter sextile, also on the 13th, could present some interesting new possibilities, insights or adventures.
Don't force any issues, however, as the combustible Sun-Pluto square comes to a head on October 14; it is infamous for stirring up some high-pressure situations — keep your cool!  At the same time, the Mercury-Saturn sextile (also on the 14th), along with the Mercury-Neptune trine (15th) and the Mercury-Pluto sextile (19th), can bring about logical solutions & successful outcomes.  Friendships & social relationships will be pleasantly enhanced with the Venus-Saturn sextile (October 20) and the Venus-Neptune trine (October 21).
This solar month closes off with the combative Mars-Lunar Node square on October 21.  Instead of getting caught up in power struggles, take some deep breaths, calm down and allow the spirit of love & kindness to take you over!  May this be the mantra for the month:  "Let there be peace on earth, and let it begin with me".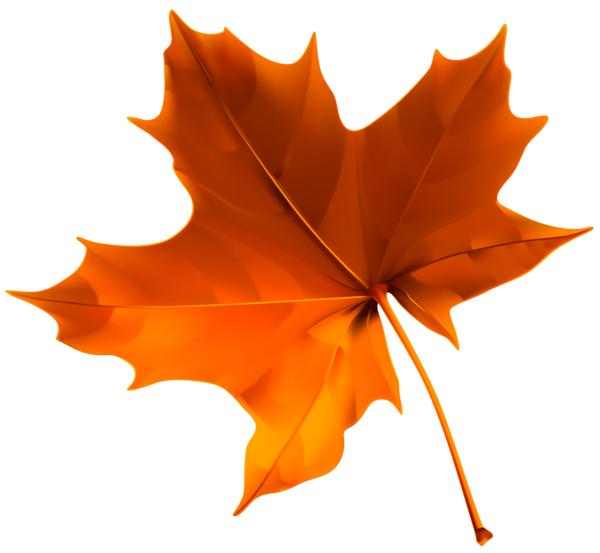 © 2019  Diane Elizabeth Clarke