Are you ready to assume greater control over your life?  The Sun is now in SCORPIO, the sign which is associated with power, politics, passion and peak experience.  It's the time to stop procrastinating and direct this potent energy into purposeful action. The force is with you to concentrate on personal & professional goals, take on new challenges — and manifest your deepest desires.  Establish clear intentions, strive for win/win outcomes and go for what you want!
The responsible use of power and leadership is the ultimate objective of this month!  Crisis, conflict and control issues are the dark sides of the SCORPIO nature; if this potent force is not channeled constructively, it can lead to wars, violence, corruption and other destructive consequences.  The challenge here is to actualize, rather than to manipulate.  Choose to identify with the eagle instead of the scorpion! 
Re-evaluate your loyalties, protect your privacy and reclaim your personal power! Regardless of what's going on in the outer world, know that you have the capacity to take charge of your inner world, transmute fear into courage and redirect any submerged anger into constructive action.
Mars—the ruler of SCORPIO—is still in LIBRA (along with Mercury) as this solar month begins.  Hopefully, the presence of Mars in the sign associated with love, peace & cooperation will soften the intensity, calm down the energy and mellow out the mood.  There is sweetness in the air (but beware of getting too "sugared-up" from the ubiquitous Halloween candy)!
Don't be surprised if your best-laid plans are unexpectedly altered on October 24.  The unpredictable nature of the Mercury-Uranus inconjunct may also bring unanticipated interactions with relatives & neighbors, along with glitches with computers and technology.  Miscommunications or missed connections with friends could occur with the spacey Venus-Neptune square on the 26th.  Any confusing situations could be cleared up as the uplifting Venus-Jupiter sextile unfolds on October 28.  This will be a good time to make travel plans, sign up for a class, read a book or connect with friends from afar.
You may want to recycle some outworn items, restructure your personal ambitions or deal with an old issue you've been putting off with the Sun-Saturn square on October 30.  Any blockages, delays or frustrations that have been building up will dissipate from here on.  Lots of new energy will be available to you once ambitious Mars completes its transit of LIBRA—also on the 30th—and begins its new 6-week cycle in its own sign, SCORPIO.  Take charge of your life, empower yourself, aim high and shoot for the stars!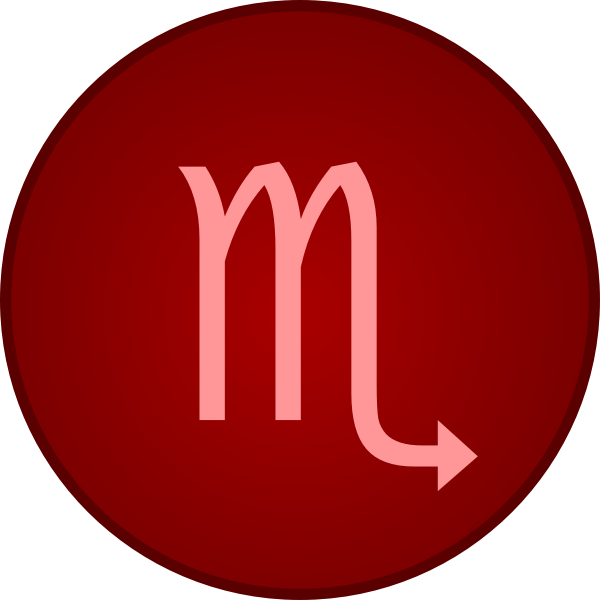 Don't believe everything you hear — or pass on unsubstantiated information — as the impressionable Mercury-Neptune inconjunct peaks, also on the 30th.  By October 31, however, the truth will become more apparent and any misinformation can be cleared-up with the positive Mercury-Jupiter trine. Elevate your thoughts, be straightforward in all your communications and express your humorous, fun-loving self.  HAPPY HALLOWEEN!
November gets off to an intense start as the turbulent Mercury-Pluto square comes to a head early on November 2.  Explore healthy ways to let off a little steam and think twice before you say
something you'll later regret. You could feel somewhat edgy as the unpredictable Sun-Uranus opposition builds up on November 4; sudden changes, disruptions, confrontations or separations can characterize this particular aspect.  A fierce desire for freedom & independence may arise at this time, particularly when it comes to balancing home and career issues.  Be inventive and investigate alternative solutions.  Electrical storms, power outages or computer glitches could take place; prepare for the unexpected and put your emergency supply kit in order.
This topsy-turvy energy will accompany the New Moon in SCORPIO (on November 4 at 2:15 pm PDT).  Utilize this power to propel you to new heights — define your objectives and set your intentions in motion.  And consider doing things differently!  The will-power, determination and courage for developing  successful strategies are available to you now —plant the seeds of future achievement.  Stay on top of things, allow the force to move through you — and get your ego out of the way.
On November 5, Venus leaves adventurous SAGITTARIUS and begins an extra-long 4-month transit of realistic CAPRICORN (due to its upcoming retrograde just before Christmas).  It's time to get down to business!  You will be called on to re-evaluate your friendships and social groups during this cycle.  It will be an ideal time to reunite with loved ones and reaffirm your heart connection — or to disconnect from those relationships and alliances that are no longer meaningful, productive or supportive.  Pay your respects and attention to the elders of your tribe, who likely have some special gifts  to share with you!
Also on the 5th, Mercury finally leaves relaxed LIBRA (where it's been for the past 2 months due to its recent retrograde) and joins up with both the Sun and Mars in energetic SCORPIO.  Indecisiveness and procrastination are over, as Mercury in SCORPIO describes a laser-like focus on action, ambition and accomplishment.  With both Mercury and Venus having changed signs, the majority of planets are now in the earth and water elements.  This indicates a time for getting grounded, dealing with the basics and tuning in to your emotional needs.  The harmonious Mercury-Venus sextile on November 6 will help you get in the groove!  Don't forget to turn your clocks back before you turn in for the night—Daylight Savings Time will be over on Sunday, the 7th at 2 am.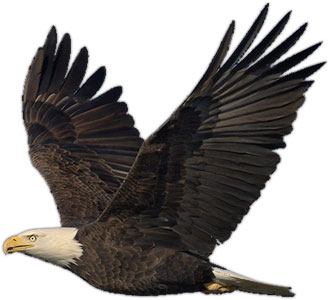 As the goal-oriented Mercury-Mars conjunction builds up to a frustrating square to Saturn on November 10, you are likely to encounter some delays and obstacles to getting what you want.  Considering the challenging supply-chain issues we're facing these days, this aspect could symbolize a serious reality check on the material plane.  Word to the wise: tackle your holiday shopping earlier than later this year.  Be patient & realistic in dealing with any aggravations that may occur.
Amidst all the intensity, you may want to take a mental health day on November 12 (with the healing Sun-Neptune trine) and on November 18 (Mercury-Neptune trine).  Listen to music, take in a movie, meditate, soak in the tub, get a massage or catch up on your sleep.  This could counter-balance the erratic energy of the Mercury-Uranus opposition (November 13), along with the reckless Sun-Jupiter square on November 15.  Take it easy and don't overload yourself with obligations and social activities.  Explore creative & prudent ways of getting things done with the innovative Sun-Pluto sextile on the 16th.  A significant new project could get off the ground!
By November 17, the explosive Mars-Uranus opposition will have reached its peak intensity.  A rebellious, antagonistic energy tends to arise with this abrasive aspect.  Use special care around mechanical objects, electricity and computers (consider a back-up).  Stay away from hostile individuals, avoid arguments and retreat from potential conflict or confrontation.  By the 18th, the compassionate Mercury-Neptune trine will bring a softer touch, along with the scintillating Venus-Uranus trine.  Personal relationships and social interactions could be unexpectedly magical!
The Full Moon (and Lunar Eclipse) in SCORPIO/TAURUS, which comes to a head on November 19 at 12:57 am PST, is likely to bring some long-simmering issues into full boil.  This is a time when crises, power struggles, violence and personal vendettas can erupt, and issues involving territorial boundaries, gun control and sexual improprieties could be exposed to daylight.  Strive for balance between your professional/public world and your personal domain.  Stand firm, protect your home & loved ones and stay away from potentially difficult situations, people and places — like an eagle, rise above it all!
You'll want to avoid burn-out with the excessive Mercury-Jupiter square on November 20; don't bite off more than  you can chew or spread yourself too thin.  The enterprising Mercury-Pluto sextile, on the 21st, brings this SCORPIO month to a fitting close with a power surge.  A new hobby or business venture could be on the horizon.  Take the high road and strive for self-control, personal mastery and long-term accomplishments.  May you find success in all your endeavors.  POWER UP!
PS  HAPPY BIRTHDAY & SOLAR RETURN to my SCORPIO  friends!
©2021   Diane Elizabeth Clarke