Can you feel fall in the air? The AUTUMNAL EQUINOX on September 22 announces the Sun's arrival into LIBRA ‒ the sign associated with peace, friendship, beauty & balance.  Just what we need right now! It's that time of the year when the air feels crisper and people draw closer together ― the ideal climate for participation, collaboration, refinement and diplomacy.  How appropriate that the General Assembly of the United Nations – a global organization designed for multilateral cooperation – holds its annual meeting as this season begins!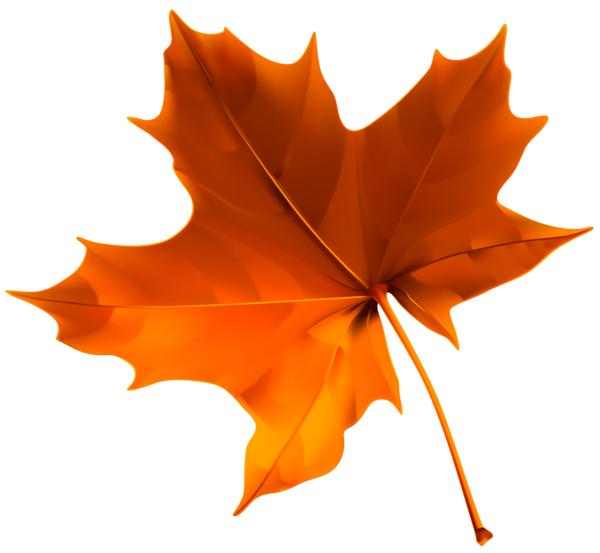 A cardinal air sign, LIBRA is symbolized by "the high winds of early fall, followed by a calm."  We could use some calm these days — it's been way too windy & blustery lately! Inspirational ideas are also blowing about, due to the renewed social, cultural and educational activities that are stimulated each year during this season. Turn over a new leaf, take a more mellow approach to things and appreciate the sweetness that life has to offer ― good friends, stimulating conversations and aesthetic pleasures.  Surround yourself with beauty and indulge your senses with soothing music, fragrant flowers, candlelight dinners, fine wine and decadent desserts.  Share precious moments with your loved ones. Take in a concert, play or art exhibit ― throw an intimate party!
Venus ― LIBRA's ruling planet ― is in VIRGO as this solar month begins, along with both Mercury and Mars.  There is clearly an emphasis on unfinished business from the previous VIRGO month. Take some time out from your busy social schedule to continue tidying up your life:  clean, sort, set up systems, file and put things in their proper places.  Enlist the aid of a friend or a professional organizer to help clear the decks if you need some support in the process.  The energetic Mercury/Pluto trine (on September 22) will inspire you to put your plans into action!
Don't be surprised, however, if you seem to be struggling through some dense matter during the last week of September.  The spacey Mars/Neptune opposition (on September 24) could stir up some chaos, confusion or avoidance issues and make it difficult to stay on track.  You may come face to face with some sensitivities or misunderstandings in relationships and social alliances as the vague Venus/Neptune opposition peaks on September 29; strive for clarity & compassion. The escape urge will be strong, so channel it into healthy areas (dance, sing, meditate, do yoga, catch up on your sleep, check in with your health practitioner, or get a reflexology treatment).  And do your best to avoid negative or self-defeating attitudes as the Mercury/Saturn square builds up on the 25th – instead, take responsibility for your thoughts, focus on the essentials and make an effort to be patient.
Adding to the unsettled energy at the end of September, the final Jupiter/Uranus opposition screeches to a peak of craziness & uncertainty on September 27.  First occurring in late December '16 and retrograding back again in late February of this year, this edgy. unpredictable aspect seems to have been played out in full color by the current administration (and is a major theme of its inaugural horoscope). We are in store for some shocks & surprises. Since revelations about the Russian involvement in the US elections hit the headlines during these previous time periods, it wouldn't be surprising if more scuttlebutt on this subject were revealed.  Hopefully, we'll get to the truth — or at least closer to it!  Be prepared for some unexpected news, visitors, travels, changes in plans or perspectives, or profound insights.  Pluto finally turns direct on September 28, after being retrograde since mid-April ― it's now onward & upward into new ventures and pathways!
Mercury ties up its loose ends in VIRGO and joins the party in LIBRA late on September 29; the focus will be on bringing people together as this weekend begins.  The Mars/Pluto trine on October 1 can activate some long-term projects, and some productive new friendships can develop with the creative Venus/Pluto trine (October 3) and the sexy Venus/Mars conjunction (October 5).  Whatever began with the New Moon in VIRGO on September 20 will come to a head at the Full Moon in LIBRA/ARIES (Harvest Moon) on October 5 at 11:40 am PDT.  Maintain your equilibrium while juggling social obligations with personal projects, lovers or children…and give your playful self a chance to have some fun!
You may experience an end to a relationship or decide to leave a social group that no longer works for you with the Venus/Saturn square on October 8.  Although this could be a difficult time emotionally, know that it's time to move on — there's an old wave heading out and a new one coming in!  There will also be a major purge or upheaval stirred up by the Mercury/Pluto square and the Sun/Pluto square on October 9.   This can be a stressful energy to deal with, but it has a way of clearing the decks and transforming the situation for the better in the long run.
On October 10, Jupiter leaves LIBRA (where it's been for over a year), and begins a new 13-month cycle in SCORPIO, the sign associated with power, leadership, achievement, sexuality and the occult (as well as with conflicts, jealousies, violence and espionage).  Unfortunately, global threats will likely intensify during this cycle, along with increased war rhetoric and conversations about gun control.  On a personal level, it will be necessary to stay focused on your personal goals.  Stop procrastinating and go for what you want; aim high, shoot for the stars and seek out peak experiences.  Be a peaceful warrior — strive for win/win situations and avoid power struggles, vindictiveness, possessiveness and controlling people.  Actualize, rather than manipulate.  And like an eagle, soar above it all and take full advantage of the updrafts!
Venus leaves VIRGO and joins the Sun and Mercury in LIBRA on October 14, bringing a sweeter, gentler energy along with it.  It's time to take a break from work and to share some pleasurable experiences with your favorite people.  An electrical, unpredictable element will arise in relationships with the Mercury/Uranus opposition (October 15) and the Sun/Uranus opposition (October 19).  Change things up a bit and create more free, spontaneous interactions with others.  Existing relationships that are not based on equality or consensus are likely to break apart.   Mercury moves on to sensual SCORPIO on October 17 and conjoins Jupiter on the 18th — some uplifting possibilities could arise.  Speak your truth, particularly to power!
"Let there be peace on earth, and let it begin with me" is the theme of the New Moon in LIBRA (on October 19 at 12:12 pm PDT).  Design and implement a more harmonious lifestyle for yourself and start up a self-improvement project or two. With the emphasis on small group interactions and joint creative projects, it's to your benefit to align with those who share similar interests and ideals!  Allow a spirit of fair play, justice and compromise to permeate your life.  Have a month filled with love, peace and harmony! 
© 2017  Diane Elizabeth Clarke