Home is where the heart is this month! The Sun is now in TAURUS, the sign associated with stability, sustainability, cultivation, comfort and domesticity. Slow down, mellow out and smell the flowers! Ease up on the accelerator pedal and regroup from the pandemonium of the previous ARIES month. Reconnect with mother nature — take a drive in the country, stroll through the woods or enjoy a picnic in the park. Hug a tree, roll around in the grass and feel the earth beneath your bare feet — get grounded and tune in to nature's rhythms!
Although most of us have been been quarantined at home for the past month, the sudden turbulence & uncertainty brought about by this pandemic has been highly unsettling. The challenge now is to accept that we probably won't get out of house for at least another month or two — and to make the most of it. Lay out a plan, initiate healthy routines, catch up on some "honey dos" or tackle one of those household projects that you've been putting off forever. Put some efforts into making your home a happy, comfortable place to be. Develop some hidden talents!
The NEW MOON in TAURUS starts off the action on April 22 at 7:26 pm PDT (and we're celebrating Earth Day the same day — how appropriate). Take whatever steps are necessary to build up your sense of inner security; indulge your senses to the max and consider planting a tree! TAURUS—a fixed earth sign—is associated with the domestic side of life: home, family, property, hospitality, community, agriculture and the environment. This is the month to put your base of operations in solid condition and strengthen your support systems; snuggle up with your immediate family & pets, and stay in close virtual touch with loved ones.
The throat, vocal chords, neck, cervical vertebrae, lower jaw & ears are associated with TAURUS; anxiety & stress in home, family, security or safety matters can manifest as dis-comfort in these parts of the body. So be good to yourself and tend to your creature comfort needs the best you can. Exercise, self-care and sleep are vital tools for keeping yourself healthy and finding inner peace; boost your immune system, too.
Indigenous art, pottery, earthy materials and natural fibers could be particularly appealing to you now. You may be inspired to bake bread, give a massage, sing, play the piano or an acoustic instrument, investigate your genealogy or study feng shui. Ceramics, jewelry making, weaving, flower arranging, beekeeping or woodworking may especially appeal to you now. And there's nothing like a a good camping trip to heal your soul!
With the Sun in TAURUS, you may feel an urge to dig your roots a little deeper and reinforce your foundations. This is an ideal time to build, remodel, landscape, garden, redecorate, buy furniture, install carpet, tile, flooring or an outdoor deck. You might consider buying, selling or refinancing real estate—or making a major move to another locale. Building contractors, interior designers, realtors, landscapers, nurseries and home improvement stores will likely be busy these days!
A primal urge to explore the natural world, make a deeper connection with the earth, get your hands in the soil and grow some vegetables, flowers or trees could come over you! TAURUS symbolizes the "freshly plowed earth of springtime, ready for the seed."
The best planting days for above-ground crops are: April 22-24, 27-29 and May 3-6; the best days for root crops and perennials are: May 7, 15 & 16. Fertilization and soil amendments can be applied most effectively during the first two weeks following the New Moon (April 22—May 6), while it's best to prune and cut back during the two-week cycle following the Full Moon (May 7—21).
Social unrest will be coming on strong as this solar month begins. Anti-quarantine protests & demonstrations will proliferate through April 30, as stir-crazy, liberty-minded individuals will be venting their displeasure at being told to stay home. The world hasn't been the same since Saturn entered AQUARIUS (on March 21); this invisible predator of a virus has upended our lives as we've known them. The change took place so suddenly that most of us are still shocked, edgy & out-of sorts — still processing the immense upheaval we're experiencing in our everyday lives. We're in a holding pattern for an indefinite period, so try to make it a pause that refreshes. Since Saturn will be in unpredictable AQUARIUS through June, don't expect things to get back to any semblance of normalcy until at least then (and only if the mitigation efforts are working). The challenge of the moment is to adapt, adjust & accept!
The frustrating Sun-Saturn square on April 20 could foment a 10-day binge of frustration, anger & negativity that's been building up toward restrictions, authority and government actions (& inactions). Those who are chafing at the bit to jump-start the economy will be at odds with those who want to first stomp this virus out so we can go back to work, safe & healthy. With Mars also in AQUARIUS now, we will be seeing much rebellion, resistance & activism.
As the very end of its transit of ARIES, Mercury says goodbye as it squares both Jupiter & Pluto on April 25. Heated conversations & political rhetoric will dominate the airwaves, as this is a very intense, turbulent aspect; hold your opinions in check and think before you speak. Also on the 25th, Pluto begins its 5½-month retrograde in CAPRICORN, stirring up even more stress & volatility. Take this next few months to reassess your resources, purge outgrown possessions, unload old baggage, clear the decks and renew yourself.
Adding to the intensity, the electrifying Sun-Uranus conjunction, which peaks on April 26, could bring about sudden reversals, unusual experiences, breakups, confrontations, as well as power outages & computer glitches. Freedom will be the battle cry — be prepared for some changes or rearrangements on the home front in order to make things more equable among those who live there. Change things up!
On April 27, Mercury leaves ARIES and settles down alongside the Sun in TAURUS for the next two weeks. Hopefully, a more calm & peaceful energy will prevail. Do be gentle & patient with yourself, however, as the frustrating Mercury-Saturn square builds up on April 28, and consider doing some things differently in your domestic scene as the unpredictable Mercury-Uranus conjunction comes to a head on April 30. Look at things with new eyes!
The North Node leaves CANCER on May 4 and begins a new 18-month transit of GEMINI (associated with communication, networking, local media, distribution & transportation). This new cycle will encourage the exchange of ideas & information, new learning formats, classes, short trips and increased contact with siblings, relatives, extended family & neighbors. Since the South Node is in the opposite sign, SAGITTARIUS, it's obvious that the focus will be local, not global; we'll not be doing as much long-distance travel as before. Be a good listener, improve your communication skills and avoid spreading questionable information or gossip.
It's very concerning that GEMINI is associated with the respiratory system, lungs, nose, shoulders & hands, considering the nature of this communicable virus. We'll have to be especially conscious when it comes to the air we breathe, the people we get close to and the objects that we touch during the next year & a half. The urge to get back into circulation will be too hard to resist for some, and the demands to open the economy back up will only get louder. Since GEMINI is considered a dual sign, we'll definitely see a serious split in this country between two very different perspectives (along with plenty of "double-speak"). This is even more concerning. As the saying goes: "United we stand, divided we fall". The precarious state of our nation's health & economy will depend upon consensus if we are to turn back on the spigot any time soon. Heaven help us!
Venus—ruling planet of TAURUS—has been in GEMINI since April 3; it will stay there through August 7 (a 4-month transit—as opposed to its usual 1-month transit—due to its coming retrograde cycle).
The innate restlessness of GEMINI stirs up the desire to go out, mingle and connect. However, since Venus is associated with friendships & social activity, it will be absolutely necessary to utilize virtual methods of socializing for a while longer. The only aspects that Venus makes during the whole month of May are two squares to Neptune (May 3 & 20); this sends a very clear message to avoid social gatherings and to continue to maintain physical distancing for safety's sake. Too many unseen forces at work!
The FULL MOON in TAURUS/SCORPIO reaches a full boil on May 7 at 3:45 am PDT — deep emotions, power struggles, domestic & territorial issues can arise. The challenge is to channel these stubborn energies constructively; defuse any potential conflicts or jealousies before they get out of control! Make sure your home is safe & protected. Fortunately, the Mercury-Neptune sextile, also on the 7th, could inject a note of compassion & sensitivity into the mix; meditation, music or a good movie could take off the edge.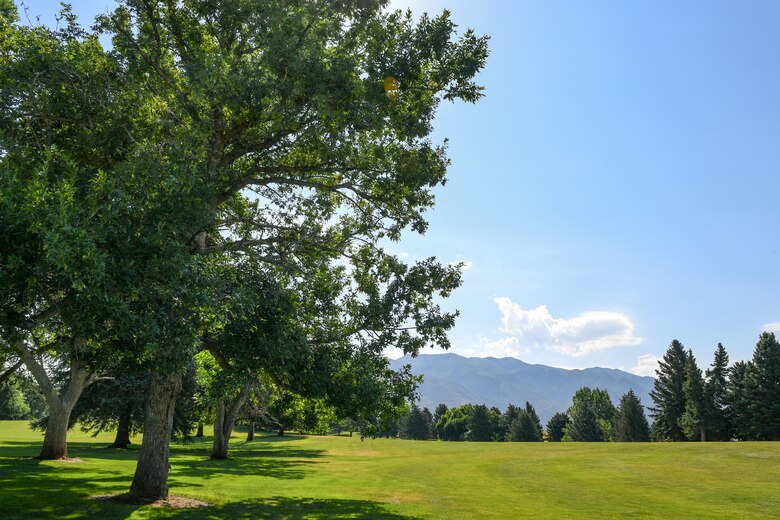 Saturn begins its 4-1/2 month retrograde. Reality strikes! Get back to the basics and set aside time for some serious thought and re-evaluation when it comes to your commitments, obligations and financial & family responsibilities; be respectful, ethical & cautious when dealing with other people's money or joint ventures.
Testiness & sharp words can arise as the Mercury-Mars square comes to a head on May 11; make an effort to not take out your frustrations on those close to you. Mercury leaves TAURUS and joins Venus in GEMINI on May 12; its trine to Saturn, on the same day, could help steady the ship. The desire to get out and about will only increase from here on; however, it will be important to keep your eyes & ears open and stay alert if and when you leave the house. There will likely be a variety of conflicting opinions floating about, so be very particular about where you get your news — and who you discuss things with!
Also on May 12, Mars leaves contrary AQUARIUS and begins a 6-week transit through sensitive PISCES. We'll be in need a major spiritual uplift — be caring & compassionate with yourself & others, and tend to your physical, emotional & mental health. Since PISCES is associated with health & immunity, this next six weeks can symbolize a very vulnerable period. If businesses have started up prematurely, we can count on another wave of virus infections emerging during this cycle. Also on the 12th, Venus turns retrograde in GEMINI (through June 25); this represents a 6-week cycle for reviewing & re-evaluating your friendships, social alliances, tastes and pleasures. Socializing versus quarantining — that will be the big question.
Jupiter turns retrograde in CAPRICORN on May 14, symbolizing a time for going back over your belief systems, re-affirming your faith and calling on your inner wisdom & knowledge. Catch up on your reading, re-assess your educational goals or marketing plans, and clear out any excesses in your life. Considering that this is the fourth(!) retrograde of this solar month (along with Pluto, Saturn & Venus), it's very obvious that we're going to be reviewing and re-evaluating a lot of things. Question everything!
Fortunately, this solar month closes off with an energetic boost from the creative Sun-Pluto trine on May 14, and a burst of optimism from the expansive Sun-Jupiter trine on May 17. Focus on all the good in your life, cultivate a sustainable lifestyle, get as comfortable as you can — and spend this TAURUS month enjoying & appreciating your home, family and community. Be safe and well!!!
PS. HAPPY BIRTHDAY to my TAURUS FRIENDS!
©2020 Diane Elizabeth Clarke