'Tis the season for renewal and rejuvenation!  The Sun's entrance into ARIES on March 20 initiated the first day of Spring and the Vernal Equinox in the northern hemisphere − that time of year when days and nights are of equal length. The pace of life begins to accelerate now – and the flavor of the month is hot, bold & intense!  A cardinal fire sign, ARIES is associated with rebirth, transformation and new beginnings. Blossoms and babies are bursting forth everywhere, evidence of the awesome regenerative forces of nature.
Along with mother earth, it's time to dry out from the soggy winter and prepare for your annual metamorphosis.  Like the mythological phoenix, you're ready to free up from the past, pick up the pieces and fly even higher.  Purge the past and clear the decks for new hobbies & projects, develop your talents, launch a business venture or take a chance with love.♡
Don't be surprised, however, if you encounter some turbulence and volcanic activity along the way – it's par for the course.  With Pluto, the ruling planet of ARIES, currently in conscientious CAPRICORN, the key is to commit to moving forward in a realistic & responsible manner.  Some delays or obstacles could slow you down along the way, but don't let them stop you.  A little patience, persistence and steady action will propel you along – a body in motion stays in motion!  Allow the creative impulse to inspire you, set your sights high and prepare to scale the mountaintops. 
Impatience, pushiness & obsessiveness can be the dark side of the headstrong ARIES nature, however.  Forcing issues or imposing your opinions on others could get you in hot water, especially with the high-pressure Mercury/Pluto square (on March 23), the Jupiter/Pluto square (on March 30) and the Sun/Pluto square (on April 8).  The Mercury/Jupiter opposition on March 24, as well as the Sun/Jupiter opposition on April 7 could further inflame the situation.  Don't take on more than you can handle, look for positive outlets for any pent-up emotions or mental stress, and look before you leap.  Brilliant insights & ideas may emerge with the Mercury/Uranus conjunction (March 26).
The New Moon in ARIES bursts forth on March 27 at 7:57 pm PDT – it's the astrological new year!  Take advantage of this enthusiastic, enterprising & innovative spirit – whatever is initiated from this point on can have a major impact on the year ahead (and ARIES rules the head!).  Pioneer unexplored pathways, do things you've never done before and be willing to take a few risks.  Try a makeover, experience a rebirthing session or express your creativity through art, music or dance activities.  Let your inner child out to play!  You may enjoy spending some quality time with children and refreshing your outlook on life – remember what it feels like to be young, exuberant and fun-loving.
On March 31, Mercury leaves ARIES and joins Mars in TAURUS for the rest of this solar month.  This brings a practical, constructive and grounded perspective to this high-intensity month – you may feel a strong urge to be in nature, get your hands into the earth or hug a tree.  This is the ideal time for home improvement projects, gardening, landscaping, building, decorating or purchasing real estate.  You'll want to get something new off the ground ‒ and create more comfort & security in your domestic life at the same time.  
Once again, Mercury (in TAURUS) turns retrograde (from April 9 until May 3), representing a time for review & re-evaluation.  Utilize this 3½ -week period to go back over things, fix things around the house, reconnect with family members and dig your roots a little deeper.  However, avoid purchasing a computer, electronic equipment or a car – or signing important papers – until this cycle is over.
Venus – still in retrograde as this solar month begins – leaves ARIES and returns to PISCES on April 2; work towards improving relations with co-workers, healing any emotional or physical issues, tending to your pets, or renewing a spiritual practice.  Venus turns direct on April 15; after 6 weeks of re-evaluating friendships & social alliances, life will begin to flow more smoothly.  Saturn in SAGITTARIUS begins its annual 5-month retrograde cycle on April 5 (until August 25) – a time for solidifying your course of action and strengthening your philosophical foundations.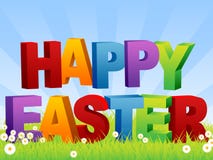 Resurrection is the underlying message of Easter, which is always celebrated each year on the Sunday following the Full Moon in ARIES & LIBRA.  This playful & intense Full Moon peaks this year on April 10 at 11:08 pm PDT – a potentially volatile period which could challenge you to find a balance between your personal projects and your social obligations.  Do what you need to do for yourself, and at the same time, take others into consideration. Expect some magic & miracles with the unpredictable Sun/Uranus conjunction (April 13), and commit to your creative efforts with the steady Sun/Saturn trine (April 17).  This will be a dynamic, action-oriented month ahead – Happy Spring to you!
© 2017  Diane Elizabeth Clarke